In this Deadline Funnel review, we are going to take a hard, fast look at the concept of scarcity.
What is scarcity, you may ask?
Picture this.
You're browsing the internet, looking for ways to make money.
You want to start your own business… you want to be your own boss.
You dream of leaving your 9 to 5 behind, and are infatuated with the idea of living life on your own terms.
This dream keeps you awake at night. It is your passion. It is all you think about anymore!
Suddenly, the thing you've been looking for is staring you right in the face.
It's a course, an ebook, a widget, a membership program… something that will absolutely help you to further your goals and solve your problems.
As you read through the sales copy, you realize that this is exactly what you need to get started!
A quick look at the price tag shows you that it's usually $99.
But right now, if you make the purchase within the next 20 minutes, you can get the entire course/widget/ebook for just $49!
There is also a little timer counting down… showing you, second by second, how close you are to missing-out on this special one-time offer.
If you were thinking about buying it at first, you are now really thinking about it.
I mean, you're literally saving more than you are spending.
Plus, if you let it go for much longer… you'll have to pay the full price!
This Is A 'Deadline' Sales Tactic, Leveraging A Concept Known As 'Scarcity'
This little example demonstrates how urgency is crucial in driving online sales.
Your prospects get more interested in your offer when they are convinced that it may soon expire.
By introducing scarcity into your marketing, your audience is more compelled to take targeted actions, since they know that the offer is only available for a limited time.
After all, no one likes being too late for the show, right?
Digital marketers today are massively leveraging scarcity tools to add that vital sense of urgency or ephemerality to their campaigns.
These tools create personalized deadlines allocated to each user across your funnel.
These are known as evergreen deadlines.
What Is An Evergreen Timer?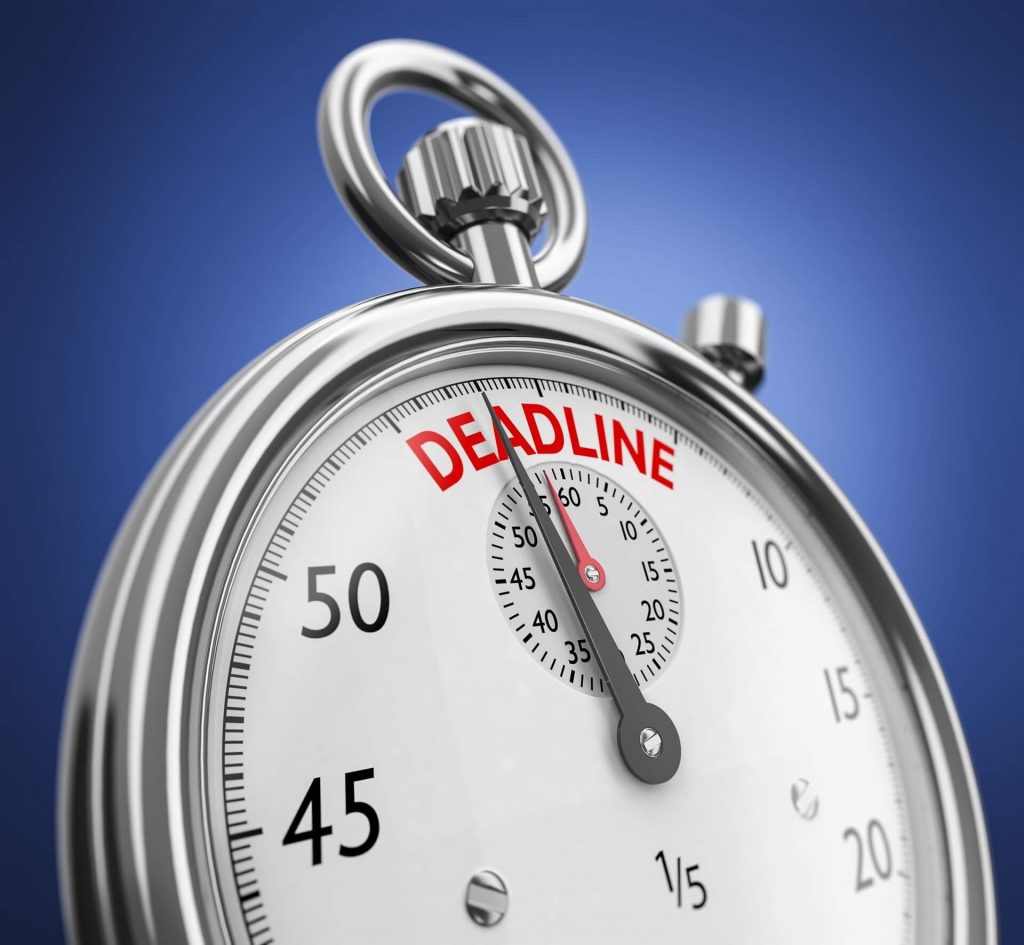 An evergreen timer allows you to inform your prospects about the time left for them to opt into your offer.
I like to call it "the marketer's disappearing act." The fact that the offer will disappear after a particular time demonstrates the 'specialness' of the deal.
This 'tricks' the user into believing he/she was right on time, that he should thank his lucky stars for landing on that page before that fantastic offer expired, etc.
An evergreen timer works by depositing a specialized cookie in the device/browser of a particular user.
This allows the software to set a dedicated or unique timer to that user for your offer.
Typically, this countdown timer starts counting down immediately when the trigger action is executed.
Most times, the trigger is landing on an opt-in page. This way, that timer is exclusive to that very user.
Evergreen countdown timers are used to add a sense of scarcity, unlike fixed countdowns that are used for creating anticipation for an upcoming event days later.
Let me demonstrate how magical an evergreen timer is when it works.
So, let us assume that I have published a new online course (possibly titled "how to woo Beyonce with $10"…lol). I could send a blast to my email list about this new book.
In this blast, I have a landing page where I am giving prospective buyers a discount of 60% for a limited time. This can be 48 hours from when every lead sees the offer.
With an evergreen timer, I can integrate a countdown into that page, which starts counting for each user that lands on that page. It doesn't matter when they land on the page; each user has 48 hours from then to buy or lose the offer.
So if User X visits the landing page a day after I send the blast, he has 48 hours to buy and enjoy a discount.
If he exits the page and comes back 28 hours later, the evergreen timer recognizes him as the same user and shows him 20 hours left.
Equally, if User Y visits the landing page a month after I sent the blast, he sees 48 hours left!
It's actually quite remarkable!
When the set time for each user expires, you can set it to display 'Too bad, you missed out…'. You can also set the timer to redirect such leads that missed the offer to a new location where you can get them anticipating the next launch with a fixed countdown.
And so, we see that an evergreen timer puts you in charge. You can then influence your prospects pretty much however you like.
What is Deadline Funnel?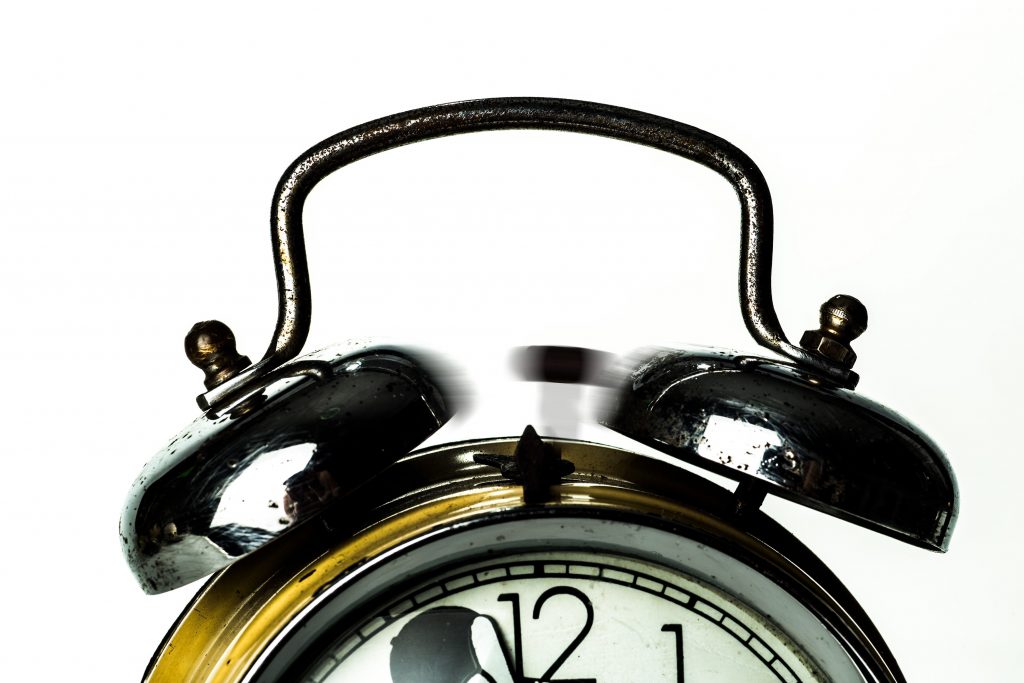 Deadline Funnel is one of the leading scarcity marketing tools in the digital space today.
It is actually quite remarkable, in the sense that it customizes evergreen countdowns for your business prospects.
It was created by a marketer named Jack Born.
Just like me, Jack got bored with his draining 9-to-5 job, and decided to chase his passion for internet marketing to start an online business.
Jack saw the need for evergreen timers; hence, he came up with Deadline Funnel.
Deadline Funnel equips you to track different users across different pages and devices.
The impossibility of your users cheating these unique countdown timers is why I am head over heels in love with it.
In this Deadline Funnel review, let me tell you why scarcity marketing is your best friend.
Why You Should Maximize The Scarcity Marketing Tactic Presented By Deadline Funnel
In life, people tend to hold a higher sense of value for things that they are afraid to lose.
Sure, this is an emotional occurrence…. But it happens!
The psychological implication of this is that your prospects will likely ignore your offer (or value it less) when they know that they can come back anytime to get it.
In other words… your offer lacks scarcity. There is no urgency being created if you don't introduce any concept of it.
A deadline stimulates the appeal of your deal, making it more urgent. This implies that the offer will be withdrawn when the countdown timer counts to zero.
The fact that this deal is transient – as indicated by the timer – compels your leads to act fast and tap into the opportunity before the window closes.
When you add this sense of scarcity to your business, it gives your customers that mental nudge to buy now rather than later.
This often contributes to a significant 'hike' in conversions or sales executed from your campaign.
Let's take a moment to review the practicality of this.
Imagine I came to your landing page, which had a timer showing me that I had "1 hour 45 minutes" left to get your offer.
It would be alarmingly ridiculous if I left, then came back to the page days later and still saw "1 hour 45 minutes" on the timer!
This would probably strike me as a 'desperate marketing gimmick,' and I would be very unlikely to take you seriously in the future as a result.
This type of gimmick could damage your online credibility as a business… making it harder for your prospects to ever take your deadlines seriously again.
This confirms the inefficiency of generic timelines in contemporary digital marketing. You need evergreen timers that are unique to each user, that start counting immediately when they land on the page.
Deadline Funnel is designed and built specifically to create these 'evergreen ultimatums.'
So let's dig a bit deeper into our Deadline Funnel review, and start extensively exploring the features and applications of Deadline Funnel.
How Does Deadline Funnel Work?
Deadline Funnel is a groundbreaking scarcity tool that gives you enhanced optimization of your marketing funnel, allowing you to leverage personalized evergreen countdowns.
With this software, I could allocate every user on my funnel a distinct deadline for him to subscribe to my offer.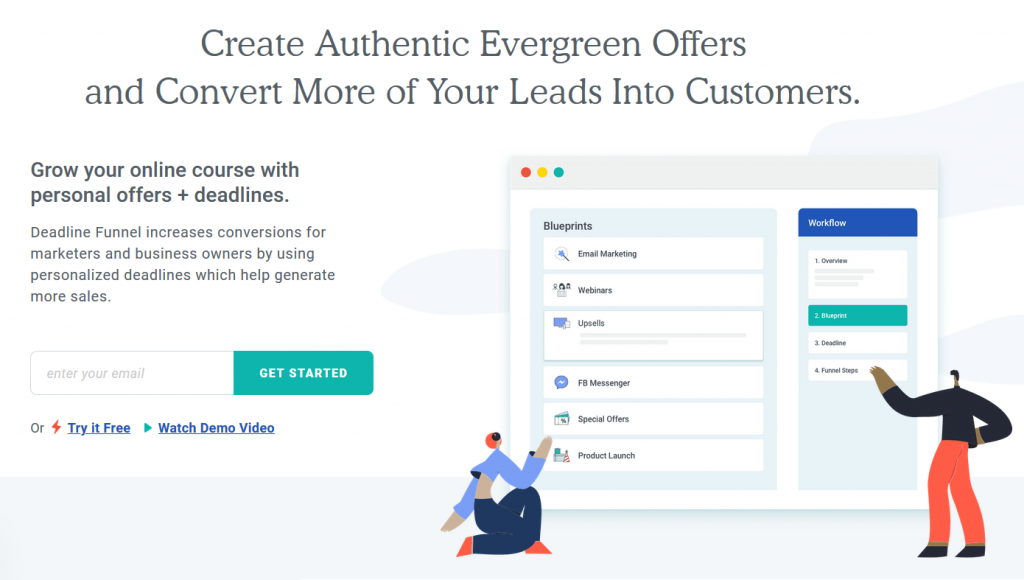 This gives me an automated evergreen funnel that is customizable to each user in terms of the deadlines. Before Deadline Funnel came onto the scene, you would have to stop the countdown clock manually.
Deadline Funnels is excellent for time-limited offers, discount promotions, imminent price increases, and limited availability stock.
Deadline Funnel has been deployed by marketers to achieve incredible success – in virtual summits, webinars, and product launches.
I really love the fact that users can't cheat Deadline Funnel's timers. This is regardless of whether they try to manipulate or reset their allocated timers with VPN connections, new email signups, browser changes, etc.
When a timer for a particular user expires, they get prompts like "sorry, this offer is no longer available for you." This locks that user out of the opt-in page permanently, and possibly redirects them to a page where they can join the waiting list for your next deal.
If you are struggling to sell as a digital marketer, you need to review your funnel.
Deadline Funnel can turn your fortunes around if you have been suffering declining conversions and plummeting signups.
It injects scarcity back into your marketing. Another seasoned marketer, Dave Ramsey, affirms that scarcity and urgency form the bedrock of 21st-century marketing.
Next in this Deadline Funnel Review, let's talk about the features.
What Do I Love About Deadline Funnel?
Deadline Funnel enables me to accurately monitor my leads across multiple pages, across several devices.
This software is compatible with the top marketing solutions, including the most popular email service providers like Aweber, top landing page builders like Clickfunnels, and a host of payment gateways.
This software is easy to use, as you don't need to be a Harvard professor to know how to set it up.
The customer support is pretty responsive. I didn't have to wait decades for their replies.
What Needs To Be Improved In Deadline Funnel?
The interface can get cluttered.
It lacks CSS timer color personalization.
Inability to save design templates for later use.
Great, having laid out the pros and cons in this Deadline Funnel review, let us delve into its impressive suite of features.
Deadline Funnel Features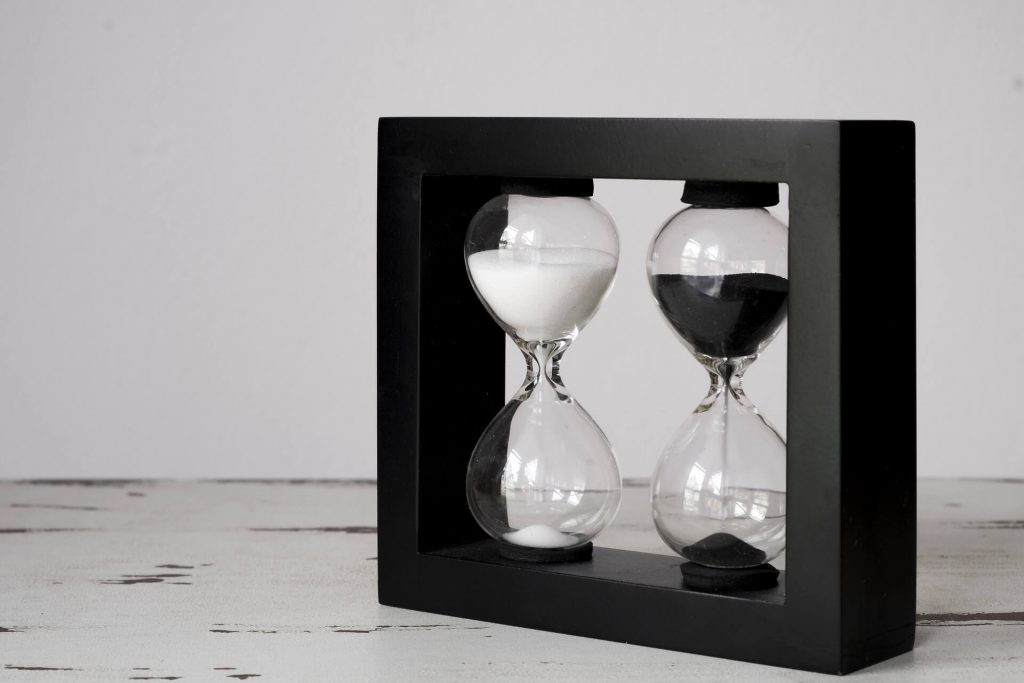 At this point in our Deadline Funnel Review, I will take you through the functionalities you can maximize with Deadline Funnel.
Build Evergreen Campaigns That Convert
The inflexibility of deadlines is the crux of scarcity marketing. Your prospects should never beat your countdown timer, nor should an offer return after the termination of its allocated ultimatum.
Contrary to obsolete one-for-all countdown timers, Deadline Funnel allows you to build evergreen funnels where every lead is assigned his own novel timer, which starts counting the moment they visit the opt-in page.
The duration of the evergreen campaign is yours to decide. How do you build such evergreen campaigns on Deadline Funnel?
First, go to "Create a new campaign."
Next, click on the "Evergreen" box. It is notably green.
Determine the action that would activate the start of the countdown. This trigger can be opting in to an email list, or clicking affiliate links.
Fill in vital details like the expiry time of your countdown, its name, your sales page's URL, and the destination you want prospects that miss the countdown to be redirected to.
Great, you are almost good to go!
After filling in these fields, you can save and proceed to the last stage.
Deadline Funnel will give you a code, which you will integrate into any page that you want to monitor on your sales funnel. When you are done, simply hit "Finish."
Wasn't that easy?
Build Compelling Product Launches
For a product launch, you don't need to allocate unique timers to each of your prospects. Since the event is kicking off at a general release date, it is fine to have one countdown for all your leads.
After this launch date, you may add the needed urgency by offering recurring time-limited deals for new prospects who missed the launch.
Such urgency in the post-launch phase can be achieved via Deadline Funnel's evergreen campaigns. Nevertheless, for a launch campaign that is days away, a fixed deadline across the board will do.
How, then, do you set a product launch campaign on Deadline Funnel?
Just like for creating evergreen funnels, you have to start by clicking on "Create a new campaign."
Now, instead of choosing the green Evergreen box, select the "Product Launch" box. This will allow you to create fixed deadlines regardless of when your leads visit the opt-in page.
Input the specifics of your product launch campaign. This will include information like…
The name of your countdown
Expiry date
Your sales page's URL
Possible redirect URL
You also need to state the email service provider you want to use for the campaign, as well as the landing page builder you plan to use when creating your marketing funnels.
Deadline Funnel requires you to state further the category of the product you are launching. This is aimed at accurately streamlining the funnel for amplified conversions.
Now you can save and move on to the last step just like before, where you get a unique Deadline Funnel script. This code will be integrated into the head of your website.
There is the alternative of pasting this snippet of code into the respective pages where you want to monitor visitor activity.
There you are! We have created a stunning product launch campaign.
Send Uniquely Timed Emails To Designated Recipients
How exciting is it when you can send a unique deadline message to each person on your email list instead of one general deadline for all? This is what Deadline Funnels helps you to achieve.
In addition to allowing you to integrate timers into your email newsletters, you can send messages to your subscribers, where each recipient gets a particular timer.
There is no argument that high converting email campaigns are highly personalized. In this manner, you interact with each subscriber individually, not in generic clusters.
So instead of having a generalized ultimatum in your email campaigns explicitly stating that "your offer closes in 72 hours" to everyone, you can further segment your subscriber list and then personalize it with a deadline text that is tailor-made to that section of recipients.
On Deadline Funnel, these types of campaigns are seamless. You just have to input a custom merge tag into the email placeholder.
In this manner, Deadline Funnel segments the emails, distributing them to each subscriber with a customized deadline message. It just couldn't be easier!
This customization will undoubtedly boost your email marketing metrics. Click-through rates, open rates, conversion rates, and bounce rates will also increase.
Equip Your Landing Pages With Countdown Timers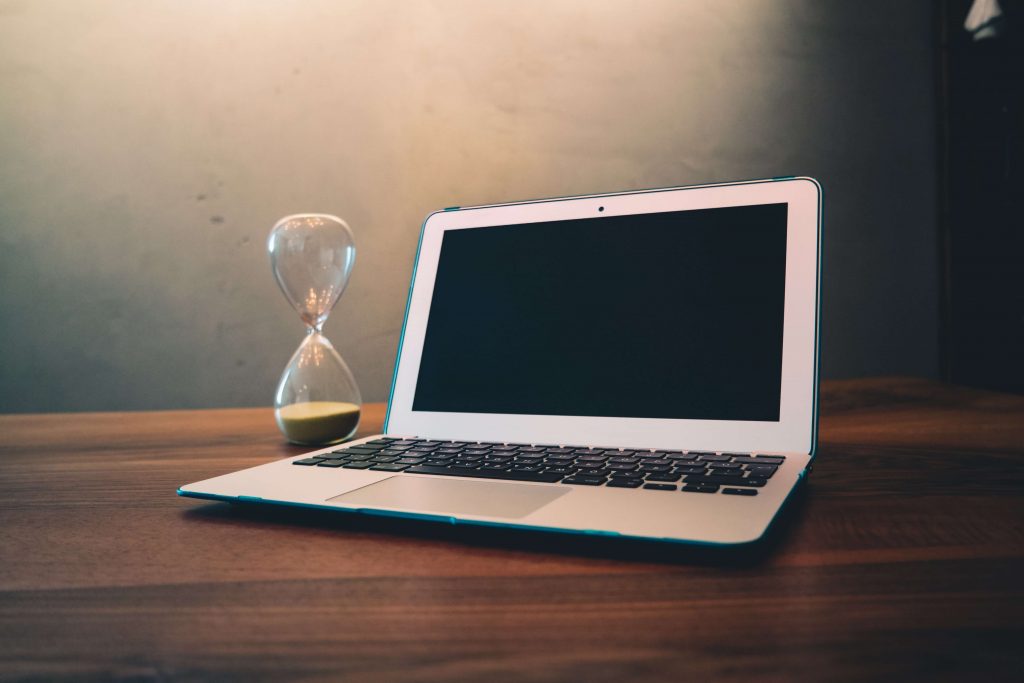 Personally, the best way to convert me is to show me that you are offering the best solution to my problem, while also introducing some scarcity to help spur me into action.
This is perfectly done when I see a timer running down on a sales page.
You really want to drive those two things home.
This is the deal that I need to solve my problem, 100%
If I don't order it before the timer runs out, I will miss out on the best deal I could possibly get
You may not agree, but marketers know that few things can be as helpful to this as a ticking clock on your landing page.
Without a timer on your landing page, your call to action becomes too passive and easy to ignore. There is no urgency or sense of something valuable to be lost.
This, in turn, will significantly decrease conversions.
And the last thing you want to do is lose leads, right?
Optimizing your landing pages with unique timers via Deadline Funnel allows you to spice-up your landing page with more urgency.
With an evergreen timer they can't cheat, your call to action becomes stronger. This is because the promotion is only available for a limited time.
Deadline Funnel gives you complete command over the timer optimization, as you are free to display it just about anywhere you want.
You can display your timer in the footer, in the main body of the landing page (inside the content), or even in the header of the page.
There is a whole range of pre-built templates for your timer if you are not too tech-savvy to delve into the technical coding details.
For DIY enthusiasts, there is further space for the customization of the timer's design from the dashboard in the setup.
You also have the choice to hide the timer and let it pop up when a specific time is left on the deal. This strategy can further spur urgency within your prospect, intensify the appeal, and get them rushing to take targeted actions.
Nonetheless, Deadline Funnel doesn't allow you to simultaneously display the timer at the footer and the header of the page. But you can customize the timer so that it accompanies the user as they scroll through your landing page.
Easily Integrate Landing Page Builders And Email Service Providers
Deadline Funnel is compatible with the leading digital solutions both in the landing page building and email autoresponder verticals.
I could easily integrate the likes of MailChimp, Drip, Infusionist, ConvertKit, ActiveCampaign, and HubSpot in the setup.
In some very rare circumstances, your preferred email service provider may not be available for automatic integration.
No worries.
You can still get your Deadline Funnel tracking code into the opt-in page.
Deadline Funnel also works excellently with top sales funnel builders like Clickfunnels.
This way, you don't have to bother with the rigors of API integration.
Increased Accuracy And Smoothness In Monitoring Users Across Several Devices And Pages
I once went to this party, back in my college days, where the beer was rationed… and drank my allocated pint.
Then I left, disguised myself in a new outfit, came back to the party, and drank another pint as a new guest!
They couldn't track me.
The same applies if you are an online business.
Manually tracking customers across multiple devices and IPs, much less across several pages of your marketing funnel, is not only a nightmare… it simply isn't possible unless you have the right tools for the job.
And it gets even worse when you have hordes of pages to track. Yuck!
Deadline Funnel automates the whole process, though, enabling you to easily and accurately track users via a complex combination of cookies, IPs, and email addresses.
Therefore, Deadline Funnel's evergreen timers are almost impossible to beat.
Regardless of a user swapping devices or location, Deadline Funnels has a superior sophistication for discovering when someone is the same user.
This ensures that the countdown is totally exclusive to them, counting from when they got to your opt-in page or executed the trigger action.
Amazing Support And Extensive Documentation
Customer support is a critical feature of any digital system.
Personally, I don't like it when the customer support takes too long to respond to a query.
But thankfully, Deadline Funnel has a very responsive customer support department.
You can access customer representatives via chat from 9 am to 6 pm EST. You can also get support via email correspondence over the weekend.
In addition to this, Deadline Funnel's knowledge-base contains an incredible amount of self-help resources to help you out.
Here, you can learn how to monitor your prospects appropriately, execute A/B tests, and create high converting funnels.
The knowledge-base also contains in-depth guides on integrating over 50 software programs/platforms that are compatible with Deadline Funnel.
The next thing I will discuss in this Deadline Funnel Review is the cost of this software.
PRICING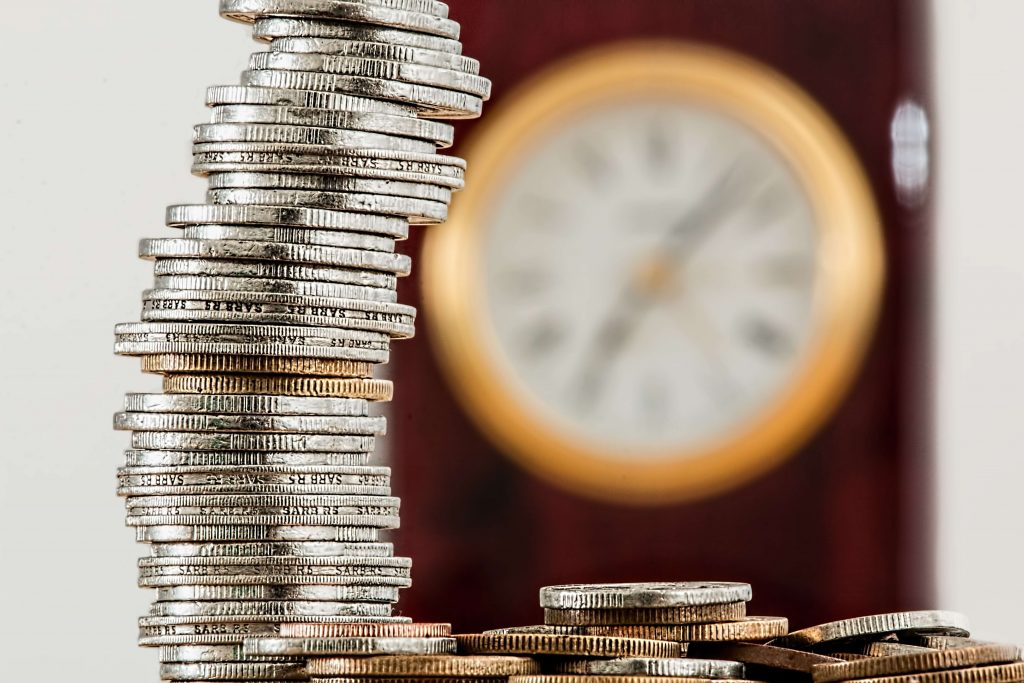 Yeah, I know when it comes to pricing, our ears all stand up attentively.
Deadline Funnel has three pricing models. These are the Freelance, Professional, and Consultant plan.
The Freelance plan will cost you $37 every month.
However, you are limited to 1000 leads and only 3 campaigns for that month.
Nonetheless, you can still access the customer support team via chat and email correspondence.
Take note, however, that the speed of response (or the priority the customer support places on your queries) may not be as fast as it would be with the Professional or Consultant Plan.
The Freelance plan is more suited to marketers who are just starting with Deadline Funnel, who are just learning how best to leverage its capacities.
The Freelance plan gives them the necessary onboarding tools to use the platform before requiring them to make a sizable investment in it.
The next plan is the Professional plan, which costs $67 per month. Here, there is no restriction on the number of campaigns you can run in a month.
You can manage as many as 10,000 leads every month on this plan. Customer support is via email and chat – but it also comes at a higher priority.
Lastly, there is the Consultant Plan. This goes for $97 per month. Just like with the Professional Plan, there is no maximum cap on the number of monthly campaigns.
On this plan, you can manage up to 100,000 leads each month. This plan is suited to bigger marketing agencies, administering over 4 or more client accounts. Support is via chat, email, and phone (call).
It is easy to scale up from one plan to another on Deadline Funnel. In circumstances where you exceed the allocated monthly leads, Deadline Funnel notifies you for a possible plan upgrade.
When Is Deadline Funnel An Excellent Solution For You?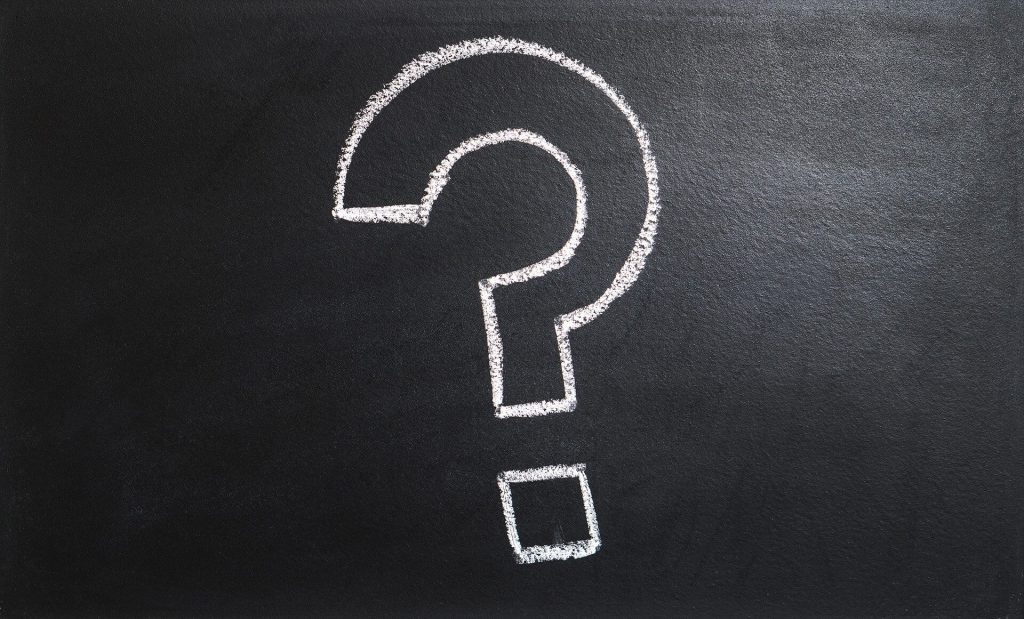 Deadline Funnel comes in very handy for marketers who want to automate their marketing using solutions like ActiveCampaign.
It is also excellent for processing your basic leads into email subscribers, and for simplifying webinar automation.
If you are building your first evergreen funnel, then I would recommend Deadline Funnel. Its ease of use and integrated solutions make it an ideal solution to at least try out.
Overall, Deadline Funnel can be very useful for infopreneurs, digital vendors selling subscription services (in terms of membership), ebooks, or even physical products.
You may not need to jump on Deadline Funnel, however, if you are already enjoying fabulous improvements in conversion via alternative evergreen timer solutions like Thrive Ultimatum.
Deadline Funnel Vs Thrive Ultimatum: Which Is Better For You?
While Deadline Funnel is a hosted solution, Thrive Ultimatum is a countdown timer WordPress plugin.
There is the option of buying Thrive Ultimatum as a stand-alone solution, or as a part of the entire Thrive Themes pack.
When you go for the stand-alone package, expect to pay a one-time fee of $97 with unlimited timers. A one-off fee of $147 gives you 5 websites and unlimited timers as well.
In contrast, Deadline Funnel has a monthly pricing model (or annual), which is different from Thrive's one-time pricing model.
Arguably, Thrive and Deadline Funnel are the two biggest solutions when you want to create evergreen timers or achieve scarcity marketing.
Both share a reasonable similarity in their suite of features. Nonetheless, Deadline Funnel is more encompassing, and overall… it is a better, more expansive solution than Thrive, especially for larger organizations.
Let's talk about some of the selling points and flaws associated with Thrive.
What I Admire About Thrive Ultimatum
Mirroring Deadline Funnel, this dedicated WordPress plugin enables you to create evergreen countdowns or fixed timers.
There is no restriction on the number of countdowns you can create.
CSS color customization here is superior to that of Deadline Funnel.
Thrive has an impressive Drag 'n drop visual editor that simplifies the design and customization of your marketing funnel.
You are also at liberty to place these timers pretty much wherever you want.
What I Don't Like About Thrive Ultimatum
This software struggles to match the analytics and user tracking you enjoy from Deadline Funnel across your sales funnel.
The email integration features and range of customization are dwarfed by what you get on Deadline Funnel.
Thrive can't work outside WordPress.
You can't embed timers within the newsletters you send your email list.
Overall, if you're aiming to add that sense of urgency to your marketing on a WordPress website, Thrive is a viable alternative to Deadline Funnel.
Yet, outside of WordPress, Thrive just isn't going to help you. In such cases, Deadline Funnel is more versatile and better-equipped than Thrive, specifically in email marketing.
To maximize Thrive, you may have to use Thrive Leads, the associated list-building plugin from Thrive Themes.
Final Words
It is actually pretty easy to recommend Deadline Funnel (for building an evergreen countdown timer, at least) due to its wealth of features and general overall effectiveness.
Many of the tools you will see for scarcity marketing only offer you a minimum of 24 hours for deadlines.
With Deadline Funnel, however, I can set your deadlines to just minutes. Many online scarcity tools, however, tend to slow down your loading speed… mostly due to their sophistication.
As you probably know, a delay of one second in loading speed can cost you hundreds of thousands of dollars in abandoned carts and lost prospective sales.
The good news is that Deadline Funnel will not reduce your loading speed. It is designed so that the codes run in the background without interrupting the general loading-time of the main page.
Lastly, Deadline Funnel enables you to create pre-launch pages for your product launch campaigns.
This way, if people visit the website when the timer has not been activated, they are directed to the pre-launch page… where they are informed that the product is not yet live.
Such a pre-launch page can be a great destination to get your leads subscribing for notifications when the product goes live.
All in all, Deadline Funnel is worth the investment. This recommendation is coming from someone who yearns for maximum value with every cent he invests.
If you are skeptical about diving straight into the deep end and paying for advanced plans like the Consultant plan, there are free trial versions for a couple of weeks where you can try Deadline Funnel out and determine if it is the ideal scarcity marketing solution for you.