What is funnel marketing?
This is doubtlessly a question that you've asked yourself if you've ever done any research into digital marketing or sales funnels.
You probably know that content marketing involves using SEO optimized content to drive organic traffic to your site, and you probably know that sales funnels are a marketing strategy being used by many online business owners, companies, marketing specialists, and entrepreneurs to take their audience through a customer journey program, so that they can market products and sell them.
And to be honest, if selling a product, service, or program is your goal, then funnel marketing is absolutely what you should be looking at.
But what is a marketing funnel, and how can you use marketing funnels to attract potential customers, increase brand awareness, kick your email marketing into overdrive, and build your company to a 6-figure business capable of giving you the exact lifestyle you want and desire?
These are all good questions. So let's get down to business and start with the basics.
What Is Funnel Marketing – The Basics
Funnel marketing is the process of using a marketing funnel to acquire leads, turn those leads into email subscribers, and then also present each new opt-in/subscriber with a paid offer that could potentially turn them into a customer.
Funnel marketing is a lot different from advertising. With advertising, you blast out advertisements and hope that the right people see them.
But with funnel marketing, you very directly focus your efforts on your target market, using either a self-liquidating Facebook ad or content marketing, to drive traffic to a landing page.
Many of the most successful digital marketing companies use social media advertising (especially on Facebook) as a means to create new leads… but there are also other methods that can be used to gather this traffic.
Funnel marketing employs the use of a marketing funnel to take customers on a very specific, pre-determined customer journey through the different pages of your funnel.
You Must Identify Your Customer Avatar – And Offer Them A Solution To Their Problem
Your customer avatar is essentially the target customer that you are most-likely going to be able to help with your products or services.
But before any customer will take action or accept any offer, they must not only reach the 'awareness stage' of their journey, but must also be convinced that you hold the key to the best potential solution to their problem.
Customers go through three different stages in the buying process…
The Awareness Stage
The Consideration Stage
The Decision Stage
Once they decide to buy, the question stops being should I really buy this… and instead, becomes a different question…
"How much should I spend?"
This unique shift can be difficult to set into motion with regular advertising.
But with a marketing funnel, you can actually take your customer through this exact process, one stage after the next.
But how do you do this?
That is what funnels are for.
What Are Funnels?
A marketing funnel is essentially a series of pages, arranged in a specific order, that will take potential customers on a journey (a series of steps) in an attempt to get them to subscribe to your mailing list, take action on an offer, and become buyers of what your company is selling.
[responsive_video type='youtube' hide_related='1′ hide_logo='0′ hide_controls='0′ hide_title='1′ hide_fullscreen='0′ autoplay='0′]https://www.youtube.com/watch?v=2ZWIF79cyPA[/responsive_video]
This may sound relatively complicated, but it actually isn't as difficult as it sounds.
You just need to understand the philosophy behind what makes a marketing funnel work, and you need to understand exactly what your potential customers need to help them solve their problem.
You always want to focus on the customer, and on creating valuable solutions that will legitimately help them in the biggest problems they face on a day to day basis.
This is the key to making any funnel program work. If you cannot send potential buyers toward an actual solution to their problem, your business isn't going to sell anything.
Why?
Because people buy solutions, not products!
But you also need to understand the nuts and bolts of how to put together a funnel!
You can't just slap a product onto a web page and hope that it sells a million copies!
You need to guide your audience toward this solution.
And this is where the idea of a Funnel Business starts to take shape.
What Is A Funnel Business?
A funnel business is basically a business that either builds their business model around the concept of a sales funnel (a digital marketing business), or a business that uses a marketing funnel in conjunction with their other brand awareness and social media efforts to acquire leads and take steps toward customer acquisition.
The interesting thing about this, though, is that businesses who use funnels correctly end up making a lot more money.
If you own or manage a company, it is certainly in your best interest to consider launching your own marketing funnel.
What Is A Funnel Used For In Marketing?
Funnels are used to make the most of your leads.
But they are designed to do this by leading them through a series of steps that will result in a choice to…
subscribe to your mailing list
and potentially buy your thing
That's really the entire game. But in order for this to work, you have to optimize your funnel.
If you can lay out the steps the right way, your company will be able to make more money on its own terms, and stop relying on pure luck, chance, or expensive advertising efforts to drive sales.
What Makes 'Funnels' So Effective?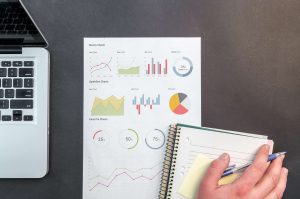 Funnels are as effective as they are because they increase the probability of your web traffic doing what you want it to do, by offering a concise and easy-to-follow series of steps.
And they help to ensure that your potential customers will follow these steps by utilizing awesome headlines, sales copy, bullet points, video and text sales letters, and other tools along the way.
(Want help crafting awesome written content for your funnel? Check out this free course, The Simple Writing System… by John Carlton. He's one of the best copywriters of all time, and the course is killer!)
These tools help to sell your customers on the value of what you're offering.
But no funnel is going to be effective if you don't build it the right way.
So let's talk about that next.
The Best Way To Build A 6-Figure Business Online
The best way to build a six-figure company online is to market your own digital electronic products, physical products, or affiliate products, with a sales funnel.
This method has been used by the greatest digital marketers of our time to earn millions of dollars in revenue.
But don't fall prey to the hype. It isn't free money.
It takes work to make a marketing funnel work. It also takes dedication and a certain understanding of what technology you will need.
But we will help you in this by laying out what you will need to make marketing funnels work for you!
A Marketing Funnel Explained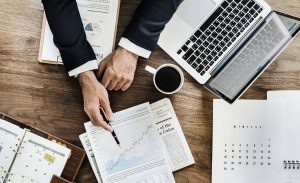 Alright. Let's get down to business and talk about the important stuff.
How to put dynamic marketing funnels together that will help your company to collect email address lists, market products, and connect with its target demographic.
This is the goal… and it all starts with something very simple.
Content!
How To Organize Your Content For Funnel Marketing
If you would like a super in-depth resource for how to lay out your funnel for maximum funnel optimization, check out this post on total funnel optimization.
But in most cases, a funnel starts with content.
There are many ways to drive traffic to your marketing funnels. You can use social media advertisements, such as those purchased on Facebook, for example.
But one of the best and most reliable sources of traffic that you will ever come across is content marketing.
A content marketing sales funnel allows you to utilize the natural, organic SEO of your content (usually YouTube or Blog content) to bring a TON of traffic to your funnel, collect an email address list, and crush your sales and conversions.
And the best way to organize your content so that it will help your marketing funnels is to start researching keywords, creating well-optimized content, and organizing it into SEO Silos.
Need an awesome, dynamic keyword research tool? KWFinder is the best, and we definitely recommend it!
Content is king when it comes to creating dynamic marketing funnels… and no matter how important the tech is, never forget that if you don't create awesome content that brings a ton of value to your audience, you are going to suffer in the long run.
How To Organize Your Actual Marketing Funnel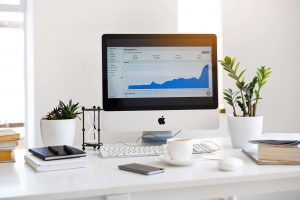 When it comes to organizing your actual marketing funnel, it is important to go through the complete 7 step sales funnel checklist, and make sure that you have every step included!
Some people wonder if you need to buy a special program or software to make a funnel work.
Well, there are a few different program-types available for this purpose… but for the most part, you can put together everything you need for a proper sales funnel using Clickfunnels as a funnel software, and Aweber as an email service.
In fact, you can see an entire step-by-step demonstration of how to build a funnel with Clickfunnels and Aweber here.
You can also build awesome landing pages and funnels with Thrive Themes if you are using WordPress.
Is A Sales Funnel The Same As a Digital Marketing Funnel?
Basically, yes. A sales funnel and a digital marketing funnel are virtually the same thing, though it depends on who you ask.
Both are designed to do the same thing… to take leads that land on your landing page, turn them into opt-ins with a lead magnet, and then sell them OTOs and One-Click-Upsells for a profit.
You can even upgrade from this and build a webinar funnel for higher-ticket products.
What Is A B2B Marketing Funnel?
A B2B Marketing Funnel, also known as a 'business to business marketing funnel,' is essentially a funnel geared toward businesses rather than individual consumers.
In such cases, you will still want to offer solutions to problems… but you will be offering solutions to business problems instead of individual problems.
Marketing Funnel Tactics
Alright. It's time to get down to the actual tactics used to convert leads, opt-ins, and sales with a digital marketing funnel.
There can be a lot of steps in this process. But when you really boil it all down, you come up with a series of steps that are, surprisingly, pretty simple and manageable to accomplish.
To be really honest, even solopreneur digital marketers can use these methods to crush their funnel game.
So let's dig in.
Use An Awesome Lead Magnet To Build Your Email List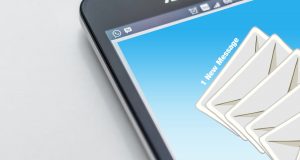 A lead magnet is basically a free thing that you will offer your customers in exchange for their choice to subscribe to your email list.
It could be an ebook, a free online course, a webinar, a free training, etc.
But you use this to offer a ton of free value as a solution to the customer's problem.
You want to craft this lead magnet well, because you really want to entice the visitor to click the 'subscribe' button.
The subscribe/email signup will usually look like a form… either a popup or some kind of offer screen… where the customer will land after clicking through a social media Facebook ad, visiting your blog, etc. This is called a landing page.
(Are you interested in running a marketing funnel that uses a self-liquidating offer, so that you basically get free Facebook advertising? This is the most powerful type of funnel! Learn how Brian Moran perfected this technique, and learn it for yourself here.)
Once you get a customer to sign up for your mailing list, you will start an autoresponder sequence through email, and also deliver their free thing.
This is the most important step in the funnel… but we will talk about why that is in just a moment.
Let's talk about what happens next.
Use A One-Time-Offer To Monetize Your Funnel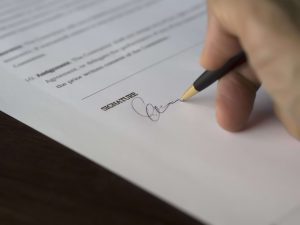 Once the lead becomes an opt-in, and the person subscribes to your email list, they will be notified that their free item is being delivered.
This item will deliver a ton of value, and will help to bring them a solution to a problem they've been having.
But then, you take them to a page with an OTO, or 'one-time-offer' on it, where you will offer them one of your premium-level products at a seriously low discount… a discount they will only get this one chance to obtain!
That is why it is called a one-time offer.
You may want to run a discount of anywhere from 25% off to as much as 75% off on this product… but the idea is that you want this product to level up the solution you provided in the lead magnet.
So, for example, if the lead magnet was an ebook with "10 awesome woodworking plans for building dressers," maybe the one-time-offer is "A course showing them step-by-step instructions for building the 10 most popular types of hardwood dressers in their own woodworking shop."
Maybe this course is usually $99… but today, because they opted in to your email list, they can get it at a special one-time-offer of just $39!!!
Of course, they can still solve their problem with the lead magnet.
But this one-time-offer will seriously upgrade their experience and ability to solve their problem… which is "not knowing how to properly build a dresser in their own woodworking shop."
Use A One-Click-Upsell To Increase Your Sales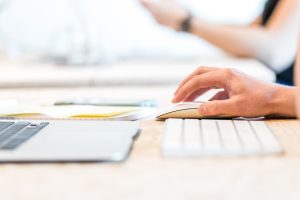 If your opt-in lead agrees to the terms of the OTO and fills out their credit card information to purchase it… congrats!
You are one step closer to making them a customer.
But now, you offer them a one-click-upsell. This is another item that they can add quickly and easily, with the touch of a button, to increase the value of their purchase even more.
Let's say that you've already given them…
A lead magnet…"10 awesome woodworking plans for building dressers,"
A one-time-offer… "A course showing them step-by-step instructions for building the 10 most popular types of hardwood dressers in their own woodworking shop."
But now, you want to offer them a one-click upsell that will help to really put the nail in the coffin… sealing the deal to give them the greatest solution possible.
Maybe this is a copy of your book, where you go super in-depth and talk about "The 12 Steps You Need To Take To Turn Your Passion For Building Dressers Into A Master-Craft Business!"
As you can see, all of these products really work together… and each one compliments the other so that, if the customer buys all of them, they will literally have everything they need to completely crush their goals with your program, which is the perfect solution to the problem they've been having.
Direct-Market On The Back End For Maximum Marketing Funnel Profits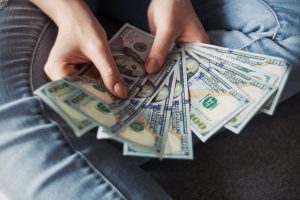 Remember how we talked about the most important part of this funnel being the part where they opt-in to join your mailing list?
Well, that's still true!
Sure, it's great to earn sales on the front end of the funnel with one-time-offers and one-click upsells, but many companies make the mistake of thinking that this is how you make all of your money.
But nothing could be further from the truth!
The goal here is to get leads to your landing page, get them to opt-in for the free thing, and get them on your mailing list.
Once they do that, you can send them your autoresponder sequence, and then get them on your broadcast list to email them on a regular basis.
There is a lot of power in direct email marketing like this.
You can send them awesome emails filled with value, where you can tell them about your company, your story, what you can do for them, and why you are doing what you are doing.
But you can also direct-market to them with new products and specials through email.
And that is where the majority of your money is going to be made… through direct-market email, on the back-end of the marketing funnel!
Split Test Your Entire System To Get The Best Results Possible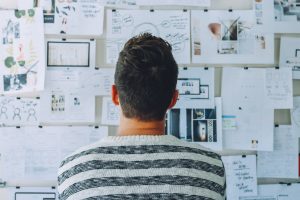 Of course, to make all of this work right, you need to split test your system continuously.
You should be split testing your headlines, your bullet points, your copywriting, your product offers, the price points on those offers… etc.
Conclusion
Hopefully, this post has helped you to understand what funnel marketing is, why it is important, and how to utilize it for your own site so that you can crush it on opt-ins, conversions, and sales.
If you truly want to level up, earn a 6-figure income, and launch profitable digital marketing companies that earn money while you sleep… then this is the funnel concept you need to understand!
Until next time, keep creating!
See you on the next one!