Landing pages are the key elements of contemporary online marketing, and they are there to boost the number of conversions you make. However, it might take you hours to make proper landing page service comparisons.
It only gets trickier if you need to create different pages for different campaigns, and the same goes for setting up more than a few pages for a specific goal.
What is your #1 landing page goal?
A landing page is one of 11 important steps to generating sales online.
Instead of giving you a never ending landing page services list, we are going to give you the ultimate guide on how to buy the perfect landing page builder for your business.
Rather than pitting the services against each other, these 17 tips and tricks will give you a no-nonsense checklist for finding the best landing page builder.
Plus, there'll be some recommendations along the way.
So let's kick this landing page service comparison off with the biggest question of all…
What Is The Best Landing Page Builder?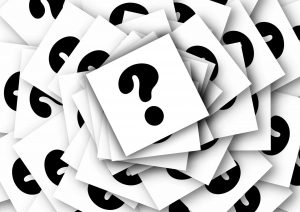 Choosing the wrong landing page builder is kind of like wearing baseball cleats to play soccer in.
It will work, but there is a much more efficient tool for the job.
The best landing page builder typically comes down to these three decisions.
Budget
Speed of Implementation
Bells and Whistles
When I began this landing page/sales funnel online game…
Budget was my largest obstacle to overcome, because there wasn't one!
What we did, instead, was create a full funnel on the open source powerhouse platform, WordPress.
And I am so glad we were "forced" into starting on WordPress.
Why?
Because a WordPress funnel is the only funnel you can create that fully integrates with blogging, the free way to generate traffic to your landing page 24/7.
We built an inexpensive landing page on WordPress that saved us thousands of dollars in costs per year, and started blogging.
Later on, though, speed of implementation became our priority because of beginning to run ads to get traffic.
Launching new landing pages and testing them fast became the goal
That is when we shifted our landing pages from WordPress to a platform that is built for speed and split testing quickly.
We learned about the one page funnel, and were able to streamline our landing pages, sales pages, and cart pages into one page that performed all of these functions easily.
If you are unaware of this one page funnel idea, here is a powerful training and demo of this genius system.
Later on, we decided that we needed full control… a custom marketing stack that embodied all of the bells and whistles, that fit perfectly for the products, courses, and membership programs my wife and I were selling online.
Dedicated Services for each Duty Became Our Priority
As our business grew to thousands of new customers per month, we needed the best tools dedicated to each of the different jobs.
The best landing page service, the best shopping cart service, the best product delivery system, the best autoresponder, and more.
What is the best landing page builder?
After testing out almost every imaginable service for each of these duties, the best landing page service for our business was leadpages.
Leadpages integrates payments, hosting, ad builders, landing page builders, split testing of the landing pages, and more.
It is drag and drop, half the price of clickfunnels, and reliable as bullets.
You will be surprised with how much you can build and launch before a Leadpages free trial even runs out!
A high converting landing page is the starting point for building your online digital marketing business.
But what sort of features do you want?
Let's talk about that.
First, Do Your Homework
This might sound like a no-brainer, but the importance of thorough preparation cannot be overstated. First, you need to take a close look at your campaign and get a clear understanding of the goals you want to achieve.
Starting out with the wrong landing page builder could actually be quite catastrophic!
You need to not only be testing different builders… but also figuring out which one will work better with your audience.
Which one will give you the best functionality? Which one will help you in building your business from the ground up?
Which one will allow you to add the proper lead page, landing pages, image selections, trial split tests, etc.
Answering these questions will give you a better idea of not only the exact type of landing page builder you need, but also of the type of page you need to consider hosting — lead capture, splash, squeeze, etc.
At the same time, you should check the competitor's landing pages and pay attention to the included features and overall page layouts that they are using.
There are also more functional questions to ask. Should you use a drag-and-drop builder? Should you use builders that give you greater functionality? Should you try to go for something that you need a developer for, or do you need something based on a platform like WordPress?
Once you answer these questions, you'll get the feel of the template and interactive elements you need to include.
For example, you might need sign-up forms, clickable buttons, CTA boxes, or even videos.
What Platform Are You Working On?
Making a page in PHP or HTML can be a pain… unless you have good programming skills.
On the bright side, though, you shouldn't have a problem finding a platform-compatible landing page builder or landing page tool or app. WordPress is among the most popular options, and there are many services that offer full integration.
For example, Unbounce stands out from the bunch because it is fully customizable, and because it is also great for both novice and veteran marketers. Aside from the basic elements, Unbounce lets you can use dynamic text replacement, and even do A/B testing.
However, this only scratches the surface. Unbounce is one option, but that isn't the only builder.
What is, perhaps, best about Unbounce is that it works like a charm with HTML, and packs in a ton of features that will help builders with that part of the equation.
Ease of Use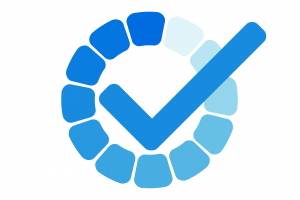 Whichever way you look at it, a landing page service is there to make your job easier and faster… as long as you get the functionality you need, access to the proper analytics, and the landing page tool builder options required to get your builders up and running.
Once you get the hang of it, you should be able to churn out a page per hour, or maybe faster. You should also, obviously, be able to share it, send visitors to your store from it (if that is what you want to do), and also be able to come up with enough landing pages that you like to make it worthwhile as an investment for your business.
So how is this possible?
Most landing page builders offer an intuitive drag and drop interface, with well-laid-out toolbars and quick navigation. What's more, it's best if you can just drag and drop elements, tweak them around a little, and then move onto the next thing.
Instapage is a good example of an easy landing page builder that's designed for speed and agility. As you might have already guessed, it allows you to drag and drop features… though it also has a straightforward interface to streamline your workflow to the max.
This will help you to share your value with the world, grow your business, offer your free app as a lead magnet, etc.
Do Tools Like Unbounce Give You The Kind Of Functionality You Need?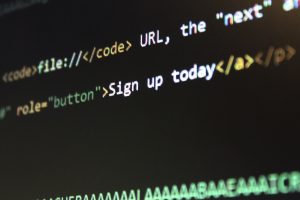 Let's talk for a minute about landing page builders and what you actually need.
And since we've already mentioned it, we will use Unbounce as the example.
First of all, Unbounce gives you 20% off when you purchase a plan. You can go by month, or you can start with a 14-day trial.
This is actually really good. Free plans, or trial plans, can really help you to understand the landing page builder without paying too much for landing pages that you may not use.
This gives you an option for testing the builder without dumping a ton of money every month on a builder that you may not need.
Another thing to look at is your domain. Is your landing page builder going to give you a domain with your creation, or are you going to have to pay for that separate?
Another thing to take into account is popups, sticky bars, etc.
You need to be able to create a form for your business that will not only look good, but that will also give you unlimited landing page potential for signing up visitors to your email list.
What Analytical Tools Do You Get?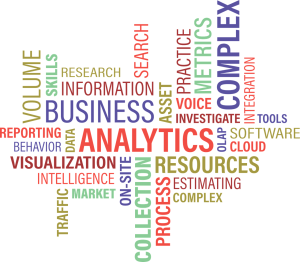 To follow up on the previous note, even the most streamlined service will do you little good if it lacks certain key features. Take Instapage for example; it doesn't allow for A/B testing in the basic package, and there is no option to include pop-ups.
But don't get things wrong — the above-mentioned exclusions don't make Instapage inferior by any stretch. Though chances are good that you'll need additional software that includes A/B testing, pop-ups, visitor stats, AdWords compatibility, and more.
A great landing page not only draws visitors, but also provides deep insight into its performance.
In general, it is advisable to enlist as many analytical tools as possible, even if you choose just the basic package. Don't forget, it's crucial to leverage as much customer data as possible, even for small client numbers and campaigns.
How Many Pages Can You Create?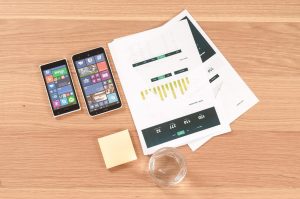 The truth is, online marketing is a numbers game… and landing pages are not immune to the 'more the merrier' principle.
But don't take our word for it!
HubSpot research shows a 55% lead increase when companies jump from 10 to 15 landing pages.
When it comes to landing page services, you have two choices — a limited number of pages per plan, or an unlimited number of pages. Wishpond offers an unlimited number of pages, even in the least expensive Starting Out plan.
However, it only has a basic page editor, and the customization is pretty limited.
The silver lining is in Wishpond's social contest tools, pop-ups, and marketing automation. As such, this service is great for those who want simple landing pages with integrated social media campaigns.
Available Templates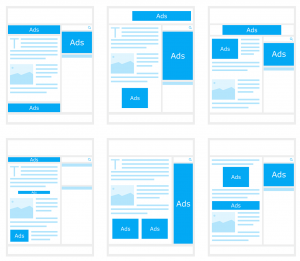 It is worth noting that the majority of landing page builders, even the free ones, offer a decent pool of templates. But choosing one can be a bit overwhelming unless there is a way to search by category, type, and the included elements.
You also need to consider that some services also feature paid templates, which adds to the overall cost.
Leadpages is among the most affordable services you can get, but premium templates do come at a price.
Nevertheless, this service features an excellent editor and a convenient drag-and-drop page builder, so you might not need to go for the paid templates. At least, not if you are willing to spend some time designing one from scratch.
Design Customization Options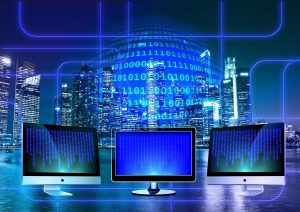 You can get away with a ready-made template that's filled with your images and text. But you want a landing page that stands out from the bunch. Due to this, you should look for a service that offers a decent set of customization tools, or that lets you create your template from scratch.
One such service is Landingi, and you get a really good page editor and tools to design your own template with it.
Plus, the company experts can come up with a custom landing page just for you. On top of that, this service is quite affordable, but you'll need to choose a premium plan for improved integration and automation features.
Can You Touch the Code?
Tweaking the landing page code falls under advanced page-building skills, and is not an option you'll encounter frequently. However, there are times when ready-made elements won't cut it, and you'll need to insert custom scripts.
In most cases, you can do this afterwards, but do you really want to waste time fixing the page once it goes live?
The answer is likely to be negative, and our recommendation for the service that allows for full code customization is Lander. This way, you get complete control of the page and optimized loading times for best performance.
With this in mind, code customization takes time to learn… and this is not the best route for marketers with zero programming skills. But if there's a coder on your team, you can do wonders with a fully custom landing page.
Level of Integration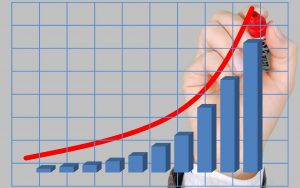 By design, your landing pages need to sell a product, interact with customers, and prompt them to action. You often need to link the pages to Marketo, Salesforce, Hubspot, and other CRM services.
It's also always a plus if the page builder allows you to also include chatbots and integrate your email marketing tools.
More importantly, integration should include analytical tools that keep close tabs on the page and campaign performance. These include, but are not limited to, click-through rates, user engagement, reach, etc.
And if a page is aimed at generating sales, it is also necessary to integrate PayPal and other payment methods. So, before you commit to a plan, sift through the service's website to determine if it offers all the integration options you need.
Client Sub-Accounts or No Client Sub-Accounts?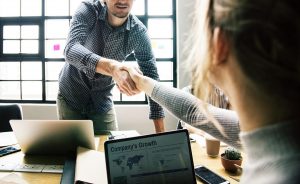 Good client communication and the ability to make changes on the go make the job of an online marketer a lot easier. This applies to those who provide full freelance service and agencies.
A sub-account gives the client an overview of the project before it is finished, and they can make suggestions along the way.
You should know that client sub-accounts are usually reserved for premium packages, and many have a strict limit on how many accounts you can include. This feature is not as crucial as the page editor, integrations, or customization options, but it can save you a lot of trouble down the road.
Is the Service Mobile-Friendly?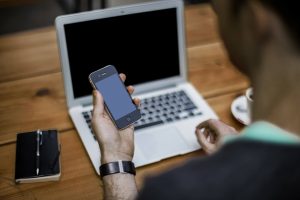 As more people surf the web on their smartphones and tablets, it's crucial for a landing page to also look great on mobile devices. In fact, it would be best if the page builder featured a preview of what the design would look like on tablets and smartphones.
The page needs to be uncluttered, fit the screen well, and load at the speed of light.
In addition, mobile-friendly pages have a different feel than the ones designed exclusively with desktop computers in mind. To put things into perspective, have you ever filled out a form on your smartphone? Have you ever downloaded an app as a lead magnet on your phone?
The answer is likely negative, so you need to find a way to work around this and include "Sign-up with XY," buttons on your page. If your landing pages that you have created do not integrate well with mobile, not only will users not use them… but Google may even penalize you!
Automation
This tip brings you back to ease of use and agility. To be exact, you don't want to spend too much time tracking page performance and analyzing data. Ideally, the landing page will crunch the numbers for you, and it's great if you can also integrate an intuitive autoresponder that won't scare the visitors away.
For example, you should be able to easily program the page to send a "Thank you for signing up" email to the visitors who decide to join your site.
What's more, automation allows you to duplicate pages and incorporate wider demographics, more keywords, and different products. However, be careful not to over-automate; Google's algorithm is very good at sniffing out and penalizing pages that look too similar.
Customer Support
A quick landing page service comparison is all it will take to realize that there's no such thing as the perfect option. And even if you go for the most expensive, fully spec'd service, you might run into some problems.
The issues usually occur with the integration of marketing and automation tools, and those can bring your campaign to a screeching halt.
In this case, customer support should help you get to the bottom of the problem fast and reign in your campaign. At best, you should be able to contact the support 24/7 via mail, messaging apps, or phone.
Of course, customer support is usually better on a service where you are paying month by month. Free services may not have quite the customer service that month by month premium services do!
Who Will Use the Service?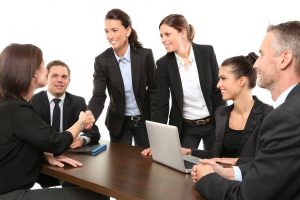 If you are new to online marketing, you'll be looking for a service that's easy to master and affordable. It's not uncommon for novice marketers to opt for a free landing page builder; Launchrock is a really good tool to design landing pages without spending a dime.
However, professional marketers and teams often need more tools and customization options than Launchrock has to offer.
So, it's best to consult with your team and determine all the features and services you want to incorporate. Full customization, integrated analytics, A/B testing, and pop-up options are just some of the features your team might need.
At the same time, these are the things to look for if you want to upgrade from a bare bones service.
What's Your Budget?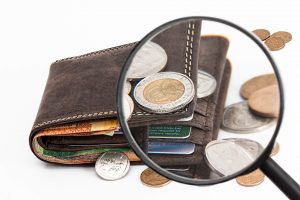 Finally, you need to consider the service cost and how it fits into your overall campaign budget. Again, prices tend to be quite different for small single-product outfits and large agencies that handle multiple clients.
At the low end, a cheap landing page builder will set you back less than $20 per month… but also be prepared to do a lot of work manually.
As a rule, inexpensive services don't offer high-end page editors… and you might struggle with the integration of auxiliary services. Mid-range services cost between $50 and $100 for the basic package, and you usually get a good page editor and a bunch of analytics tools for that.
High-end packages go for $200 or more, and some service providers are even willing to give you a custom quote based on your needs. Either way, the trick is to find the right balance of features, ease of use, and price.
How Do I Create A Landing Page For Free?
You can create landing pages for free. but to be honest, if you want your landing page builder to be effective, you're going to have to pay for something… probably on a month by month basis.
What Is The Best Free Landing Page Builder?
Sites like Wix, Site123, WordPress, Unbounce, and Instapage can all give you access to free landing page builders.
But once again, you are going to be hard-pressed to find the kind of quality with a free builder that you could find with a premium option like Clickfunnels.
At the very least, you can use a premium tool like Thrive Architect to enhance a platform like WordPress.
Land on Your Feet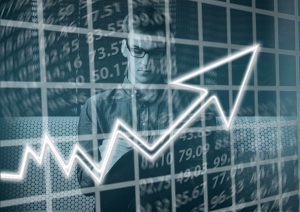 Why use a landing page builder?
The answer is simple — a landing page builder takes the arduous and often complicated coding out of the equation, and provides actionable data. You get to easily scale your marketing efforts and create more revenue and leads.
Consider this write-up as a checklist for landing page service comparisons, and choose the one that ticks all the right boxes. Check out our recommendations, and find the one that fits your needs.