If you want to scale your online business and start getting closer to that 6-figure income mark with digital marketing, then 'sales funnels' and 'funnel optimization' are going to be a super-important concept for you to understand.
Contrary to popular belief, you don't need to spend a ton of money on a conversion funnel. You also don't need to buy thousand-dollar programs from 'gurus' to help you get started.
I talk all the time about bootstrapping your own digital marketing business. And the truth is that you don't need anything fancy to start making serious money online.
But you do need to understand the fundamentals and philosophies that make digital marketing work.
And part of that includes an understanding of sales funnels.
You really need to understand that without a thorough understanding of how a conversion funnel functions and operates, you are leaving thousands of dollars on the table.
Funnels are literally a game-changer. And in this post, I'm going to go over what I call 'sales funnel philosophy, 101.'
You're going to learn to restructure your thinking about how to monetize your traffic. You are also going to learn how to implement a conversion funnel the correct way, from the front-end to the back-end.
These are the strategies I use to generate 6-figures+ online every year. So let's get to it.
What Is a Conversion Funnel?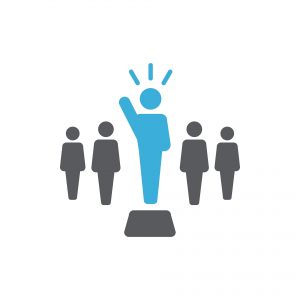 A conversion funnel (aka a sales funnel) is a sequence of webpages, designed to funnel traffic through an intentional, planned series of steps. An optimized funnel will take potential customers through a landing page, which will guide them to opt-in or make an initial purchase. The rest of the sales funnel stages include one-time offers, upsells, checkout, delivery, and sometimes additional stages.
In as little as 15-minutes, a proper sales funnel can convert a click from a Facebook ad into a lead, and generate cash from a new sale.
But what a lot of people don't understand is that building a proper sales funnel is also a psychological process, by which you do a number of things within a short period of time after gaining the attention of a potential new customer.
A proper sales funnel will…
Introduce this 'cold lead' to your business
Tell them what you do
Gain their trust
Sign them up for your email list
And help them to solve their problem by offering them a free thing, a one-time offer, and possibly an upsell
Add them to your customer list so that you can continue to market to them in the future
Why Have a Sales Funnel?
Funnels are not designed to pressure anyone into buying anything. Funnels are designed to help your target audience by guiding them through a series of pre-designed steps, to the thing that will help them the most.
But funnels also do help you to sell things, because they do a great job of guiding your customers down a path where they get to know you, become aware of your business, develop trust for your business, and move from that 'should I buy this' mentality, into a 'how much should I spend' mentality.
Sales Funnel Ideology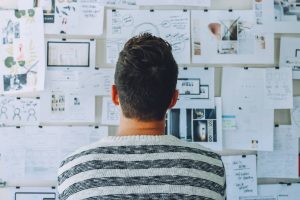 Understanding the ideology behind what makes a sales funnel work is super important.
If you don't use a sales funnel, then far fewer people are going to know…
What you are offering
How much it costs
Whether or not it could be helpful for them
Where to find what you are offering
How to sign up for it
What exactly they get for their money
Etc.
Whereas, if you do use a funnel, you're going to find that your audience is going to have a much better time navigating your offer, finding what they need, and realizing that you can actually help them.
In the funnel, you guide them toward the thing they need, to help them overcome the problem they're having in their life.
But if you never get them to enter a 'funnel' of any kind, chaos is going to ensue. You can't expect your customers to just click around aimlessly looking for ways to spend money on your site!
You need to guide them and help them. That's what a funnel is designed to do.
How do I Create a Sales Funnel?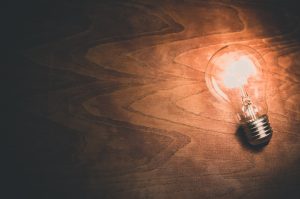 It is a common misconception that you need to have a website to start running a sales funnel… but that isn't true. It is also a common misconception that you must have traffic to make a funnel profitable.
But once again, that is also untrue.
And finally, it is a common misconception that you have to have your own product or service to sell to make use of a funnel.
Wrong again!
With a landing page builder, you can build a landing page without even running a website (click here to view the BEST landing page builders on earth).
You can pay for traffic through Facebook to start driving customers to your funnel, so no existing traffic system is needed.
And finally, you don't even need your own product! You can just use a bridge page and market affiliate products for other people!
You can sell other people's products all day long, and still make money on it!
How do you create a conversion funnel? By laying out a series of logical steps that will help to guide your audience toward what will help them the most.
Step One: Create an AWESOME Landing Page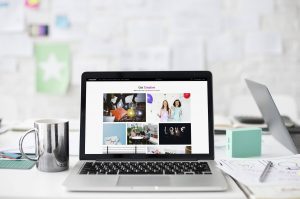 Your landing page is the entry point of your funnel, this is where you begin to funnel traffic to generate the desired result you have of gaining a lifelong customer.
There is a big difference between a landing page in a funnel and your websites 'home page.' On your landing page, you only want to give your followers one option.
For me, in many cases, the whole point of a landing page is to collect emails/leads.
But that isn't necessarily the only way to go. On a simple and easy to launch 1 page funnel, the goal is to sell something instead of giving a lead magnet away to get an opt-in.
If you are a beginner, a one page funnel is the fastest and most simple way to launch a funnel, why?
It leaves very little room for error, and removes many of the overwhelming moving pieces in a full blown sales funnel.
Learn how to launch a 1-page funnel fast in this free training.
As mentioned earlier, your landing page will "funnel" visitors to only one result.
Determine The 'Purpose' (One Desired Outcome) Of Your Landing Page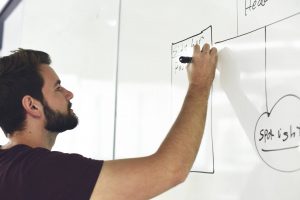 Most of the funnels that I create and run involve my landing pages giving a freebie away in exchange for an email address… but there are also other ways to make a conversion funnel work as well, so keep in mind that you need to have the purpose of your landing page clearly defined before you design and implement it.
Is the ONE goal of your landing page to sell something, or to gather leads?
After this landing page objective is determined, write the copy for your offer, and build your landing page on one of the top sales funnel software platforms.
You will also want to use Google Analytics to track the results of your work, to see how much traffic you're getting, etc.
Don't Forget Split-Testing!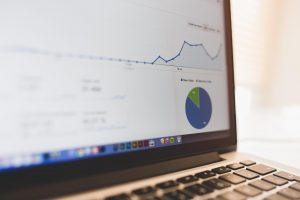 And of course, you also want to be split testing this landing page with another landing page, to see which one converts better.
Once you find a winner, split test that page against another new design, new headline, new body copy, etc.
Split testing is essential to getting the most out of your funnels, pages, and systems… and you will find that almost every part of your funnel can be split tested!
You can split test titles by using a tool like A/B Rankings.
but Google Analytics will still be an important tool to use for overall metrics.
Step Two: Follow Up The Opt-In With A DYNAMITE Autoresponder Sequence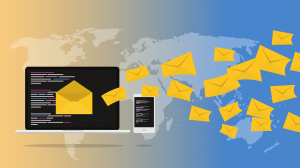 An autoresponder sequence is a collection of emails that are sent out over a period of 3 to 10 days that follow-up a customer's decision to opt-in to your email list.
Once the customer journey starts, you want to keep it going with an email sequence.
But you want to set this up so that it is automatic! You don't want to have to manually send out these emails. You want to use the best email automation tools to make sure that it is done for you.
The purpose of these emails is pretty simple. You want to nurture your list members, build trust, and get started on the path to helping them solve their problems.
It also introduces them to you, gets them caught-up on what your company is about, and offers some free additional value.
After they get through the autoresponder sequence, you then want to add them to a regular broadcast list where they will get periodic emails filled with value. We usually broadcast to our broadcast list just about every day.
And this is how you build your email list. This is also how you make real money down the line, because you can direct-market to these customers using other offers and funnels at a later date.
Step Three: Crush It With A Killer Delivery Page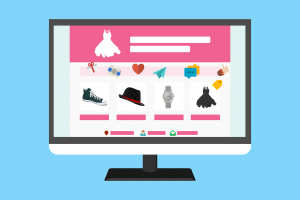 The delivery page is simply a page that you funnel your new lead to where they are guided towards what to do next.
This is the page where you actually deliver the free thing (lead magnet) you promised them for opting-in.
(Watch this video for tips on how to create a high-converting lead magnet!)
This is usually delivered as the customer is directed to the one-time-offer page, after they have given their email address.
So, two very important things happen at this point.
First off, when they land on your delivery page, this means that they signed up for your email list… which is awesome! That means your opt-in was successful.
And secondly, they will have a tracking cookie planted from this page, your Facebook pixel, Google ads conversion tracking code, or other cookies to be able to use for re-targeting, ad exclusions, email automations and more. More on this below.
Step Four: Hit Them With That One-Time Offer Page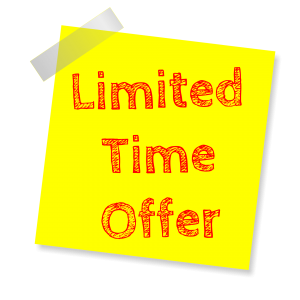 At this point, your customer has already…
Landed on your landing page
And opted-in to your email list
So far, your landing page has done its job, because it has gotten your customer to opt-in.
Awesome.
The autoresponder sequence will now begin on its own, and the free thing (if you offered a free thing) will be delivered automatically.
But now, you are going to try to get your visitors to buy something from you, to turn the relationship from lead to customer… which is another essential action and step in the customer journey.
Right after your customer opts-in, they will be taken to another page which will contain a one time offer.
This offer…
Is a true one-time-offer. This is not just another product… this is actually a great deal on a product that is usually more expensive, that is, at this time, being offered at a big discount (50, 60, or even 70% off the normal price).
Complements the free item they got for opting-in, making it an even more compelling offer.
The one-time-offer is essentially an offer for a supplemental product that could greatly enhance the first product, offered at a very discounted rate… making it almost impossible to refuse!
You definitely want your users to take action on this page, and continue their journey from lead to recurring customer who will buy from your company over and over again!
For example… If you are giving away a free pdf cheat sheet, you might offer a video course to help them implement what you taught on the cheat sheet, etc.
And your messaging should sound something like this…
"Hey, Miles here. I am so stoked that you have decided to accept the free offer and get our pdf cheat sheet, as that will get you started down the path to solving your problem.
But here's the thing. This problem you have is a process. And this video is the thing you need to really get started solving it and turning it into an asset…" etc.
So, the one time offer is complementing the free offer you are giving them, but it is also offered at a 50, 60, or even 70% discount… so it is a deal that offers a ton of value.
And of course, at this point, as you build your funnels, you are going to be split testing everything. On this page, you can literally split test…
The product itself by testing it against another product
And two separate price points/discounts
Split testing is super important here.
Building Your One-Time-Offer Page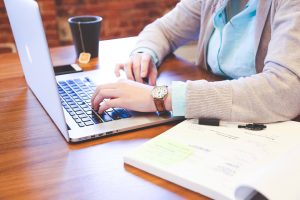 Another thing that is super important is how you format this page.
One of our best one-time-offers has a message at the very top that says "Request Received: Your Free item will arrive in your email inbox in about 5 minutes. While you wait…"
We then use a catchy headline and some dynamic sales copy to offer some MP3 meditations at a 43% discount. These meditations go hand-in-hand with the free ebook we offer them for opting-in, so it is an awesome supplemental product that will make the ebook even better.
Plus, this is truly a one-time offer that users should want to take action on. They can obviously close the window without buying it.. But a certain percentage of people do click through and buy it, because they believe that it will improve their chances of success and increase the value of the lead magnet… and that is money that you can then use to self-liquidate your ad spend on Facebook.
This is how you improve the optimization of your funnel. All of these little parts are important, and the better you are at getting users to click through from one part to the next, the more likely you will be to improve your conversion rate and sale rate.
Step Five: Move Forward With A Simple Checkout And Delivery Process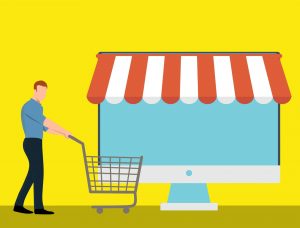 Alright. At this point, your customer has either decided to purchase that one-time-offer, or they've chosen to exit out of it.
If they decline, no problem. They get their free thing delivered, and you've gotten another person on your email list.
But if they choose to buy your one-time-offer, the next page they will arrive at is the checkout-page, where they will pull out their card to pay for it.
Very good. You've made a sale, and they've gotten something at a once-in-a-lifetime, super-discounted price that will really help them.
Pay Attention To The Customer Experience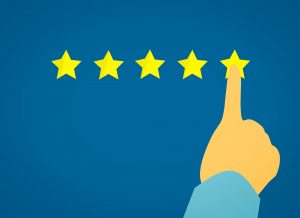 This is where you really want to be paying attention to the customer experience! You want the checkout page to be simple, to-the-point, and fast.
You will also want to split test your checkout page, improving conversion rates on this page is critical in increasing the value of your conversion funnel.
The idea here is to increase your conversion rate, to get a higher percentage of people to actually pull out their card and pay.
It is important that you choose one of the shopping cart options that give you split testing abilities.
After the checkout portion is complete, the customer will be taken to another page… the one-click upsell.
Step Six: Bring-In More Revenue With a One-Click Upsell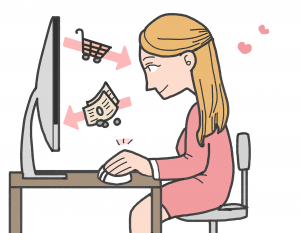 This happens right after they enter their credit card information on the checkout page, before the transaction is finished and they are sent to the delivery page.
Before the transaction finalizes, they will be offered a one-click-upsell. This should be a product that will further enhance their experience and add-on to what they have already purchased.
One of our best one-click-upsell pages is basically designed like this.
It includes a video that says 'click to play, important info for you.'
There is also a message that says 'Wait, your order is not yet complete… watch this quick video above to complete your order and to learn exactly how to access your blahblah item.'
Below this, there is a large button that says 'yes… add these items to my order.'
And below this, there is a smaller link that says 'no thanks, I don't want this one-time special offer.'
If they add the one-click upsell item, you make even more money… and they get something that will further enhance the free thing they got and the one-time-offer they accepted.
And of course, at this point, the transaction is still open. So if they click to add this to their order, the system will know to charge them for and deliver both items… and it will do so without requiring them to add in their credit card information again.
Not all shopping carts have one click upsell capabilities, the ones that can are listed in this shopping cart guide.
If they click that they don't want it, the system knows to only deliver the first item, and to only charge them for that.
You also want to be split testing this page as well. You can test different price points with the same offer, or you can be testing two totally different offers.
Here's a free one click upsell script that converts like gangbusters.
Step Seven: Facebook, Pixels, And Traffic… Oh My!!!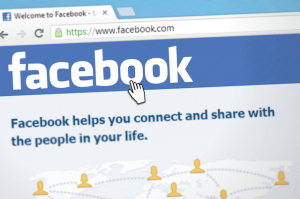 You obviously need traffic of some kind to make a funnel work. You can use cold traffic brought in from Facebook ads, and then liquidate your ad spend in the funnel. That is really the perfect system, and is exactly what I am describing here.
This is awesome because the ads will even show up if users are using the Facebook app! Nowadays, mobile app technology is seeing more and more use… and Facebook crushes it with this!
So setting up your Facebook ads and optimization to generate that traffic is an important step. After all, if you have no traffic, you'll never have anyone traveling down your funnel!
But traffic is important on the back-end of this process as well. Here is how.
As you know, I run Facebook ads to help me bring new leads to my opt-in/landing page. Well, it is very important that you set up your Facebook pixels and customer-conversions within the Facebook ads manager, to make sure that Facebook knows when a click has become a lead, when a lead becomes a customer, etc.
When setting up ads on Facebook, you really want to use their advanced pixel component, the event part of the Pixel component, to feed the data back into Facebook.
But you also want to use the custom conversions based on the URL.
So you have two separate things that you're showing Facebook when a specific user opts in and goes through your funnel, because you're running conversion campaigns… and the more data you can feed Facebook with on your conversions, the more likely you will be to get sent similar traffic from Facebook.
So you need to make sure that all of that conversion tracking is set up. I've goofed that up enough times to know that it needs to be checked, and then re-checked.
I also use a Facebook pixel to re-target people who reached my opt-in page, but who didn't actually sign up for the free thing and opt-in.
These people are then targeted with a completely different set of ads, where they are basically given three reasons why they need that free thing I'm offering (or the item I'm selling if that is the purpose of the funnel).
This will give me the opportunity to bring them back to my opt-in page and get them to sign up, even if they didn't do it the first time.
And of course, you want to be running multiple split-tests on your Facebook ads as well.
You can test different sales copy, both long and short copy, but you can also test different images, etc.
You really just want to find out which Facebook ads convert the best, and then test those against new ideas, etc.
Why So Much Split Testing?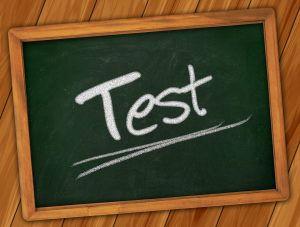 Split testing is important because you never know which version of a particular page, headline, ad, etc. will appeal better to your target audience.
You can try to design the best pages, copy, and ads possible… but at the end of the day, you will only make so many conversions if you don't test them and level them up.
So with your funnel, you literally want to be split testing every single part of it. Run a test for 30 days, and see which version wins. Then, run the winner in a test against another design, and see which one of those does better.
And you will want to split test literally every part of your funnel. Not just the landing page, not just the checkout page, not just the Facebook ads… all of it!
This will allow you to grow your conversion rate over time. And the longer you spend on it, the more you will grow it.
And it will only get better… which means that you will not only help more people, but also make more money.
Split testing is such an important element to this! It really cannot be overstated. Every market is different. Every niche is different.
There is no way to know what is going to work better if you don't compile data to figure that out. And the best way to compile that data is through split-testing.
Sales Funnel Marketing – How to Build a Million-a-Year Business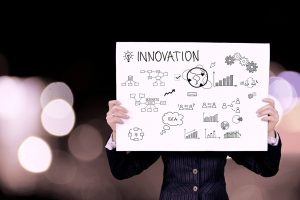 Many people believe that the key to successful conversion funnel marketing lies in the front end of the funnel itself. So they will try to sell you super expensive funnel systems, funnel templates, example pages, etc.
And all of their focus will be on making a profit on the front-end of the funnel.
But these are pretty much all gimmicks.
The true secret ingredient to the million-a-year digital marketing business lies in building your email list.
But a funnel is an integral part of this process.
If you set your funnel up correctly, you will have a completely automated system that will continue to get better as time goes on… that will convert new leads into opt-ins, of which a certain percentage will also buy one-time-offers and upsells.
This gives you money that you can then inject back into your Facebook ads, to fuel your funnel with new potential leads… and the cycle repeats itself.
What Is The Goal Of This Funnel?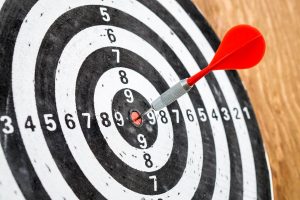 There are basically 3 essential goals to a successful funnel… but a lot of people get this wrong!
Here is what you want your sales funnel to do.
Collect Emails
This is by far the most important function your funnel will perform.
The only reason you should be selling things in your funnel is to break even on ad spend. That's it.
(Note: Obviously, if the goal of your funnel is to sell something, then that will become the most important function… though you will also probably be building your email list that way at the same time as well. But once again, I love the opt-in 1 page funnel where the goal is to build the email list, because I've made far more money direct-marketing to my list… but this also depends on what the goal of the funnel is.)
You do not want to take those profits (if you have any) and take a vacation! You put all of that money right back into Facebook ads, and you keep building your traffic until Facebook ads are literally just costing so much per lead that you're starting to hurt yourself with it.
Every new lead that comes in from your ads has the potential to opt-in for your email list. This is why your landing/opt-in page is so important, and why you need to be split-testing it to make it as good as possible!
If you are breaking even on your funnel, and selling just enough to cover the cost of your paid traffic… then you are winning.
The real value lies in getting people signed up for your email list, because once these new list members are finished with the autoresponder sequence, they get added to your broadcast list.
And this is where you have the opportunity to not only help them right now, but also to market new products to them over time through direct email marketing… and this is actually where you stand to make the vast majority of your money in the digital marketing business.
Liquidate Ad Spend
You can also use this funnel to generate new ad-spend for your Facebook ads. When people buy your one-time-offers and purchase upsells, this money gets injected right back into your Facebook ads.
In theory, you could invest $1,000 into your Facebook ads, and drum up enough traffic this way to kick off your funnel. This would make you enough money to run through the process over and over again, allowing your funnel to start supporting itself.
This is how I have been able to run hundreds of thousands of dollars in Facebook ads without spending anything out of pocket. At this point, you are pretty much playing with house money!
That is also why it is so important to keep split-testing! You need to get your numbers up to a point where you can get consistent new traffic and achieve a certain percentage of conversions… and the better these numbers are, the better off you will be.
Generate Income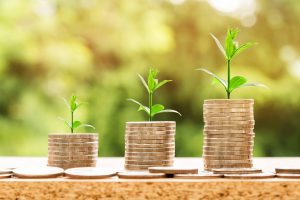 And finally, a funnel will also help you to earn some income… if you get it nailed down and split-tested enough.
This is pretty rare, and you are lucky if you break even before performing a bunch of split tests to get everything really nailed down. But if you do end up turning a profit, all the better.
Just don't forget… the main purpose of a funnel is not to generate income. Rather, it is to collect emails, first and foremost. Hopefully, you can get it to a place where it can also liquidate your ad spend.
Never Forget That Value Is The Key Word!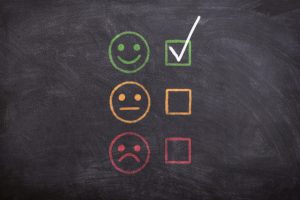 We can sit here all day and talk about earning big-money online.
But the truth of the matter is that no truly successful digital marketers start out that way.
They start out trying to make the world a better place for their visitors.
They start out by bringing real value to help the people who are traveling the same path that they have traveled.
You have a certain amount of experience in your given topic. And that experience gives you the potential to help thousands of people just like you!
Never forget that value is the number-one goal!
If you can provide real, measurable value to your visitors, and make that your number-one priority… then all of this stuff will fall into place.
As long as you keep working and building this foundation for your audience, you will inevitably succeed.
You just have to stay focused on building up that trust. The more you help people, the more they will trust you… and that is super, super important.
Trust is what actually creates success in the digital marketing world… and that is as real as it gets!
Conclusion
Hopefully, this has helped you to get a mental picture of what the philosophy of the successful 7-step funnel looks like.
There is a lot to this. There are all kinds of tools you can use, a lot of moving parts, and a lot of 'nerding' that you can do with all of this.
But at the end of the day, the mindset and philosophy is where it all starts.
I want everyone to understand the core concepts first, so that they can go on to crush it when the time comes to get technical with it.
Well, that is it for this one. Please comment and let me know what you think.
Have you been having success with funnels? If so, tell me what you've been doing!
Have you been having trouble getting your funnels to work right? If so, hit me up and let's talk about it! Let's see if we can get all of that fixed for you!
Looking forward to continuing the conversation.
See you on the next one!