A lot of people know Kylie Jenner as a rich girl from a rich family.
But what a lot of people don't know about her is that, in 2019, Forbes highlighted her as the youngest-ever self-made billionaire.
You may also not know exactly how much of her millions are directly related to the power of Instagram marketing.
To date, she has over 150 million followers on Instagram… and is so influential on social media that, after she tweeted about her 'diminished interest' in Snapchat, back in February of 2018, the company's shares dropped in value by a whopping 6.1 percent the following day, wiping out a massive $1.3 billion in market value.
Say what you want about Kylie Jenner… but one thing that she has done right is leverage her Instagram into a business that has literally landed her onto the Forbes billionaires list.
And like Kylie Jenner, IG shows no signs of slowing down anytime soon!
What's Up With Instagram, And Can It Really Make You Any Money?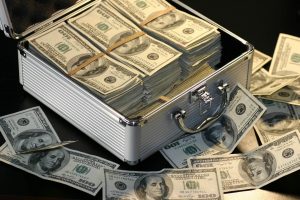 Instagram has exploded over the past few years as a dynamic social media marketing tool.
With over 700 million active users spanning nearly all verticals, Instagram usage has risen dramatically, and features products and services for nearly every interest.
Whether you're into art, jewelry, gaming, or anything else, Instagram has you covered.
With recent developments including Instagram business tools and Instagram shopping, businesses and individuals can now take full advantage of the site as an extremely effective social media marketing tool.
Not only can brands and advertisers share their products and services, they are also able to attract new customers through a variety of paid social options.
One effective tool Instagram users can leverage is the sales funnel. Through proper implementation, an effective funnel can lead to greater conversions and become a source of incremental gains.
Here in this post, we'll identify the benefit of Instagram ads and the effect they can have on customers, along with showing a process on how you can set up a sales funnel to increase conversions in your niche.
What is a Good Conversion Rate?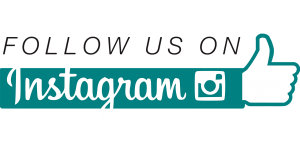 In the most general sense, a conversion rate is the number of sales divided by the number of visitors to your site over a determined time frame.
For example, if you have 200 visitors to your site a month, and from those visitors you receive 50 sales, your conversion rate is 25 percent for that month.
It's also good to note that the nature of conversion depends greatly on brand goals. By this logic, anything can be a conversion.
This can include a click, form-fill, an entered email address, or even a sale.
The latter is what all brands hope for, of course… it's just good to be cognizant of the fact that conversions come in all forms.
A good rate is also dependent on desired brand goals. For practical purposes, wisdom suggests that a good conversion rate lands somewhere between 2 and 5 percent. Obviously, when we're talking business goals, the higher the rate, the higher the number of sales.
By leveraging Instagram tools, and through the proper implementation of a sales funnel, businesses can formulate an effective strategy to see sales increase at an incremental level.
What is Conversion Rate in Social Media?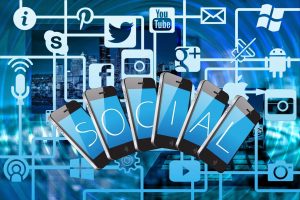 Most people outside of marketing circles have no idea that social media has one of the lowest conversion rates on average.
Email marketing tops the list with the highest rate, with paid search a close second. In reality, this rate in social media generally falls under 1 percent, typically averaging around .71 percent.
Social media has always been proven to be subjectively driven. People want what they want when they want it, and this is why conversions aren't as likely on social platforms as they are on paid search or email campaigns.
For example, a person searching for a blue cardigan is already interested in the item and poised to buy.
Sure, they might randomly see a blue cardigan via Facebook advertising, but the chances of them clicking a link to buy it there are smaller than if they directly searched for the item.
For sales purposes, a refined strategy needs to be implemented before ever crunching data to see where conversions are being met at scale.
Each company will form a strategy indicative of their overall goals, and again, most often this will employ the use of a funnel.
Refining the Strategy
In order to optimize social media conversions, that is, to get the best results possible, the following is a short list of strategic practices you might consider:
Define your target market. Determine your niche market and research what's important to them and what inspires them to act.
Use tech platforms and analytics to track Instagram conversions so you can measure working elements and understand where you should make a few tweaks.
Research and test your content continuously.
Test integral elements of your social media campaign. This will include engagement rate, visual media, headline strategy, hashtags, CTAs, and target audiences.
Allocate a budget for A/B tests (comparison testing) so you can contrast and compare results to see what works best, and make any necessary tweaks.
Be consistent. This builds trust and is the foundation for brand awareness.
Use a service like Flick.Tech to absolutely crush it with awesome hashtags, to increase your traffic and boost your numbers
Enter the Sales Funnel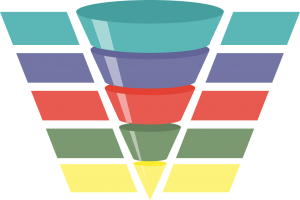 For anyone unfamiliar with what a funnel is, the sales funnel is just a technical term that allows advertising specialists to visualize and measure the phases of the buyer's journey. Down the funnel, as it were, are basic steps that all buyers go through (if they begin at the top of the funnel) before a sale is made.
Businesses have numerous and creative ways to present a sales funnel diagram, and some can be quite elaborate and complicated.
But for the purpose of this post, we're going to keep it to the four basic steps that buyers go through.
All funnels have their differing nomenclature, and this is largely dependent on how each brand chooses to envision the buyer's journey. But no matter the bells and whistles or descriptive language, stops along the funnel all represent a few common points of reference, and these are generally referred to, from top to bottom, respectively, as:
Awareness
Interest
Decision
Action
As the buyer becomes aware of a product or service, he then may want to research it for a bit. With this new interest, he then might shop around a little before making his decision. Once he decides on where to buy, he commits to an action, which then is usually a sale, a sign-up, or the like.
And that is the entire buyer's journey in a nutshell, or in this case, a funnel.
Building the Funnel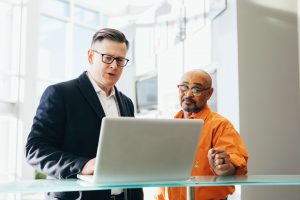 Now, with our funnel knowledge game on point, lets get back to Instagram.
At the top of your Instagram funnel are your followers. This is what is often known as "Top of Funnel" data.
Through studying engagement rate data, you'll have a better idea of what type of media is bringing in more followers… and thus, be in a better position to produce more of it, thus increasing your engagement rate. The more engaging your posts, the more follows you will see at the top of your funnel.
The goal, of course, is to fill your funnel with visitors in your targeted demographic.
You want relevancy. You want the posts in your Instagram to help provide solutions to your target audience.
This will bring in more visitors, which means more potential funnel hits.
In order to hit a desired goal within your Instagram stats, your Instagram followers need to be studied.
The goal here is to properly engage with them. We do this by isolating our target market, then marketing to fit their needs.
With this in mind, it's extremely important that you grow your Instagram following with people within your target audience.
Generalizing posts to appeal to everyone is a near impossibility (and a great way to say nothing of value to anyone!). By paying attention to your Instagram stats, you'll be able to hone in on your target customers by seeing who is engaging with you more often.
At this point, it's good to ask a few questions about your target market:
Who are they?
What is their average order value (AOV)? Basically, how much do they typically spend?
What do they do for a living?
What are their hobbies, likes and interests?
Where do they hang out online and offline?
What motivates them?
What products do they purchase and why?
Are they Boomer, Gen X, Millennial or Gen Z? Yes, this is extremely important when it comes to optimizing your engagement rate.
The more questions you ask about your Instagram audience, the better you'll be able to know how to connect with them by creating engaging content on Instagram. In fact, you might begin by asking yourself the same questions.
Often, we find that our own interests mirror the interests and habits of our intended market.
Optimizing Your Instagram Strategy
We've arrived then, at the middle of our Instagram sales funnel.
And now, it's time to engage.
But you don't just want to engage. You also want to start cranking those numbers up by continuing to study your audience and what they seem to want.
You can generally learn a lot about this through customer interaction.
A few things should always be considered when looking to increase Instagram engagement.
And though you are not limited completely to the ideas on the following list, several tasks from it should be included. As a rule of thumb, once you see your Instagram statistics hitting your desired targets, you're on the right track.
Here are a few tasks to ensure optimal engagement at the middle stage of your funnel:
Maintain a consistent posting schedule.
Ensure that you always use popular hashtags and terms relevant to your industry. Test out new terms and tags with high engagement and following, and don't be afraid to use less popular terms. Though the following here is smaller, the tribe you find may be a source for ideal customers.
Network with affiliates and partner with other like-brands or companies in order to increase exposure and promote one another.
Ensure that your Instagram posts are targeted at your intended audience, and that they are not generalized to please everyone (because this is, in a word, impossible).
Above all, dependability and trust are crucial keys to optimizing engagement rates with all users.
At the same time, you don't want to be steadily posting content that isn't scaling. This is why it's crucial to pay attention to your analytics, so that you can know what types of posts are driving incremental gain on your Instagram profile.
Once your following has been properly engaged, theoretically speaking, they should move down to the bottom of the funnel and be ready to buy.
Capturing the Sale
By the time a customer reaches the bottom of your funnel, they are, at that moment in time, more likely to make a purchase than they have ever been before. They have proven that they like your posts, that you are posting stuff that is relevant to them, and that they are interested in your solutions.
As a rule of thumb, you want to ensure that the landing page you're linking to is also relevant and optimized for your target audience. Meaning, your landing page needs to be mobile-friendly and, of course, directly related to your posts.
Good news though… you can link to anything you want, within reason.
For example: If you're an artist and you have a time-lapse video of you working on a piece, the Instagram post should link to a landing page where that specific piece is offered, or to a page where a full process of creation is available to view.
Basically, a post of a product should link to a page with information directly related to that product or to the product itself.
Keeping this in mind, inbound links are best leveraged when linking to your latest post, or directly to the product page itself. However, in order to fully optimize your funnel, linking to a landing page can also be used to add to your marketing stack by:
Collecting names via a form-fill and building an email list.
Promoting an Instagram-only offer.
Offering a lead magnet for your market audience (which can also be used to build an email list).
You can build awesome funnels for very accessible prices on platforms like Clickfunnels and LeadPages.
Looking to build an email list to crush it with email marketing? Check out the best autoresponder service in existence… Aweber!
However, unlike Twitter, Facebook, Pinterest, and LinkedIn, with Instagram you're limited to the singular link in your Instagram bio. Additionally, Instagram doesn't allow linking to each individual post.
In order to entice your followers to click the link in your bio, you'll want to incorporate a strong call-to-action (CTA) in your posts.
Here, you'll want to research CTA strategies, and really hone your skills on creating targeted CTAs that catch the attention of the user. This can be a simple direct command such as, "Link in Bio." But of course, feel free to be a little creative with CTAs.
Tracking
If you want to track sales results directly through your Instagram, you will want to employ a trackable URL. The best way to do that is to:
Buy a domain name that you use for an Instagram campaign only (grab this at A2 Hosting).
Forward the URL to your main site.
Refer to Google Analytics for all traffic from your site (this is how you'll know it's Instagram traffic)
Let's Recap!
Keep it Going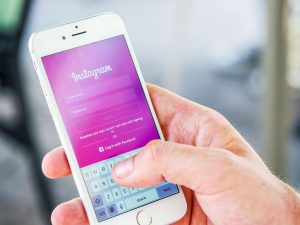 Now that we have intimate knowledge of how an Instagram sales funnel operate, it's time to close the sale.
It should be noted that it doesn't really matter if you have a large Instagram following or not.
You must be able to fill your IG funnel with new followers, and target them with posts that are super-relevant to the problem they are trying to solve.
You'll notice that each stage of your Instagram funnel will take your visitors closer to the offer. So to really make the most of your efforts, it is important to split test, check your numbers, and keep trying different funnel elements to see what is working, and what isn't.
Ensure to check for:
Top of funnel – Instagram followers
Middle of funnel – Engaged Followers. Number of likes, comments and clicks on your bio link.
Bottom of funnel – Amount of sales via an Instagram-specific landing page.
At the end of the day, your funnel strategy needs to be innovative, as do your posts.
Optimizing for this will help you in leveraging your posts to not only engage your audience, but also to see a greater conversion rate over time.