If you are looking to build a profitable sales funnel for your business, here's a fun way to do it: hack your competitor's funnels that have been proven to work.
Taking a look at your competitor's funnel stack and sales process can give you a leg up in the market.
Look:
If you've ever wanted to get a sneak peek into your competitor's monetization strategy and marketing strategy, FunnelSpy is a tool that can give you the inside scoop.
If you're in the market for a sales funnel research tool, but aren't sure where to start, read on.
FunnelSpy Overview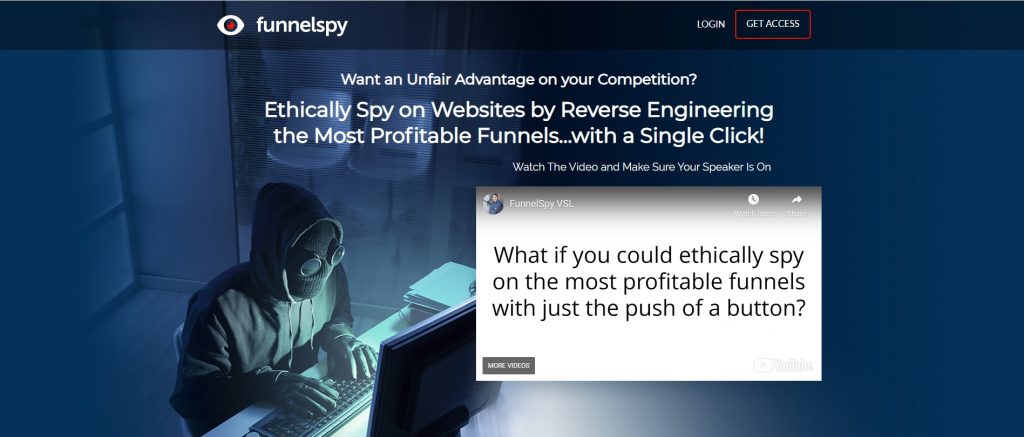 FunnelSpy is an Adobe AIR app that can run on both Apple and PC operating systems.
It's an easy and lightweight sales funnel research software, and comes packed with a host of user-friendly features.
It provides you with an algorithm that allows you to look at other people's funnels.
To put it simply:
FunnelSpy lets you spy on other funnels to reverse engineer their marketing strategy.
This can help you to identify things like your competitor's sales page, one-time offer page, up-sell page, or other service or product offering strategies.
There are tons of sales funnel research tools out there, but that doesn't mean all of them are high-quality, or that they are designed with your competition in mind.
Gone are the days where you needed to purchase your competition's product in order to get insights into their business strategy.
Instead, you can now use FunnelSpy to gain access to other business's unprotected pages–such as their download and thank you pages–which are normally reserved only for customers.
FunnelSpy Quick Facts: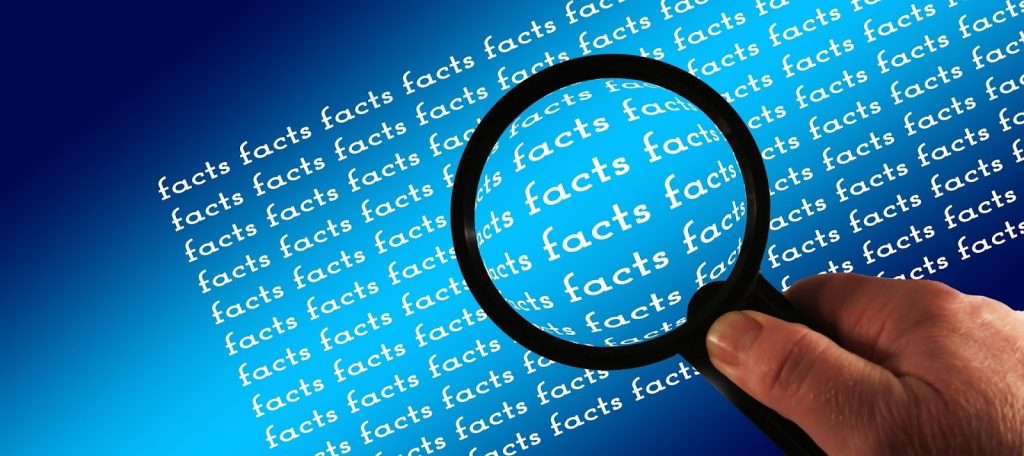 FunnelSpy is a legitimate sales funnel research tool, and it's backed by a number of intelligent features that can give you an inside look at your competition's monetization strategy.
Before digging into the details of this FunnelSpy review, here are some things to note about what users can do with this program:
Run an Unlimited Number of Searches
Create an Unlimited Number of Projects
Take Advantage of Unlimited Future Enhancements & Updates
Save an Unlimited Number of Favorite Searches
No Result Restrictions
FunnelSpy definitely earns itself some major points when you consider all of the features and opportunities it offers.
FunnelSpy Features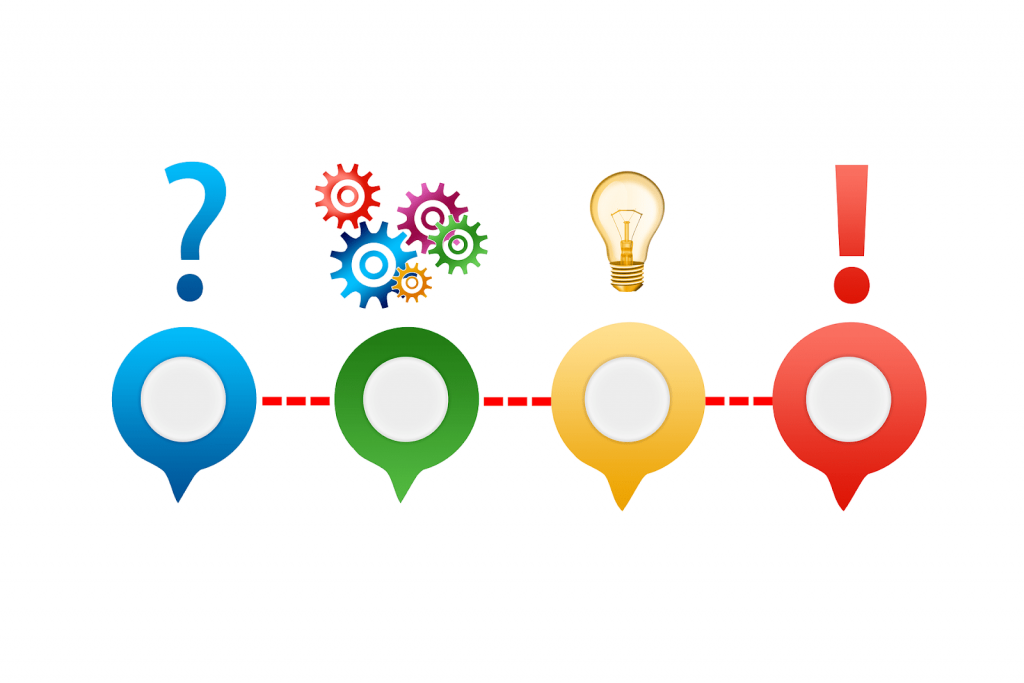 FunnelSpy is more than just a look at your competition's sales funnels.
It also comes backed with the standard business research tools that are proven to maximize your return on investment.
Accessing Webinars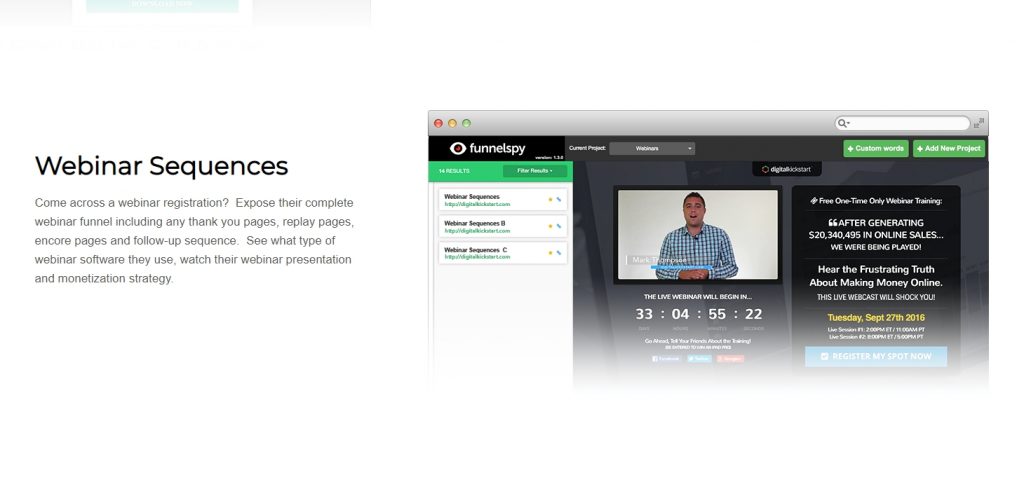 You can use FunnelSpy to access webinar sequences released by other businesses. That means that you can see their webinar registrations, replies, thank you emails, follow-ups, encore pages, and more.
Using the Webinar Sequences feature, you can also see the types of software that they are using. This feature can give you access to their actual webinar presentations, along with their monetization strategy.
By spying on their webinar presentations and their monetization strategies, your business can discover the webinar strategies that are proven to work.
But it can also build on them and make them even better.
Basically, you can outsmart your competition by winning customers over with your own revised version of a tried and true method.
Sales Funnels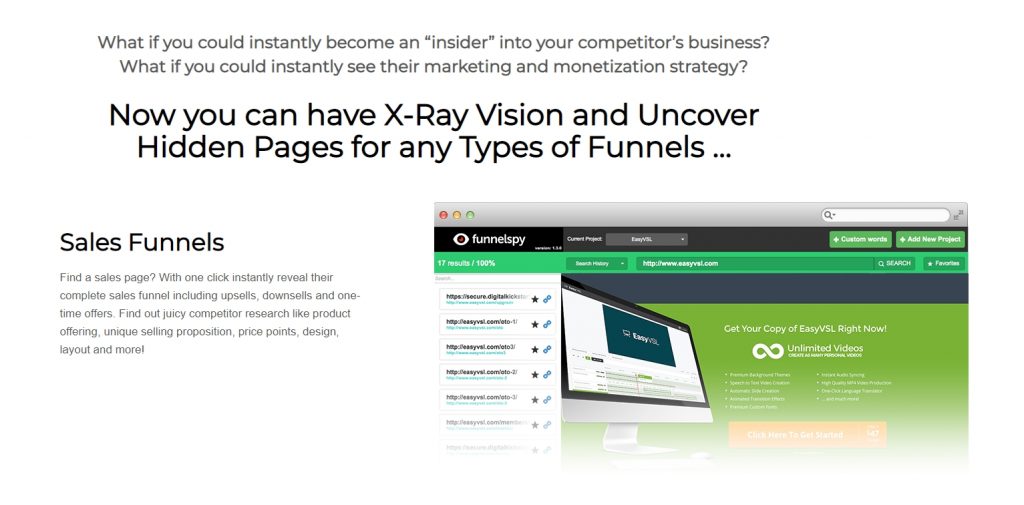 If you can find the sales page of a business, you can use the URL in FunnelSpy to get a peek into the back-end of things.
With the click of a button, a simple web address can reveal a business's entire sales funnel.
With FunnelSpy, you can scout out your competitors' up-sells, down-sells, and one time offers. More than that, this research tool gives you insight into a competitor's:
Written Copy
Layouts
Designs
Price Points
Product Offerings
Sales Propositions
See it in action here.
Follow The Lead

Another great feature of FunnelSpy is the lead generation sequence. This feature can show you where a lead generation page goes.
Simply copy and paste the link URL in the FunnelSpy search bar, and click the link of the lead generation to be taken to the source. This can help you visualize that business's order tracking.
By following your competitors' leads, your business can develop a marketing strategy that targets those same leads!
Talk about an unfair, but highly lucrative, market advantage!
Finding Coaching and Consulting Offers

FunnelSpy has a strategy coaching and consulting feature built into the software that allows you to see exactly how competitors develop their coaching/consulting sales funnel.
This feature will give you insight into their full application process.
In addition to seeing their application process, you can also see their target audience, the types of questions they are asking to attract customers, and the specific coaching and consulting packages they offer.
If you're interested in developing coaching packages of your own, it can only help to know how businesses in your field are going about the process.
Using FunnelSpy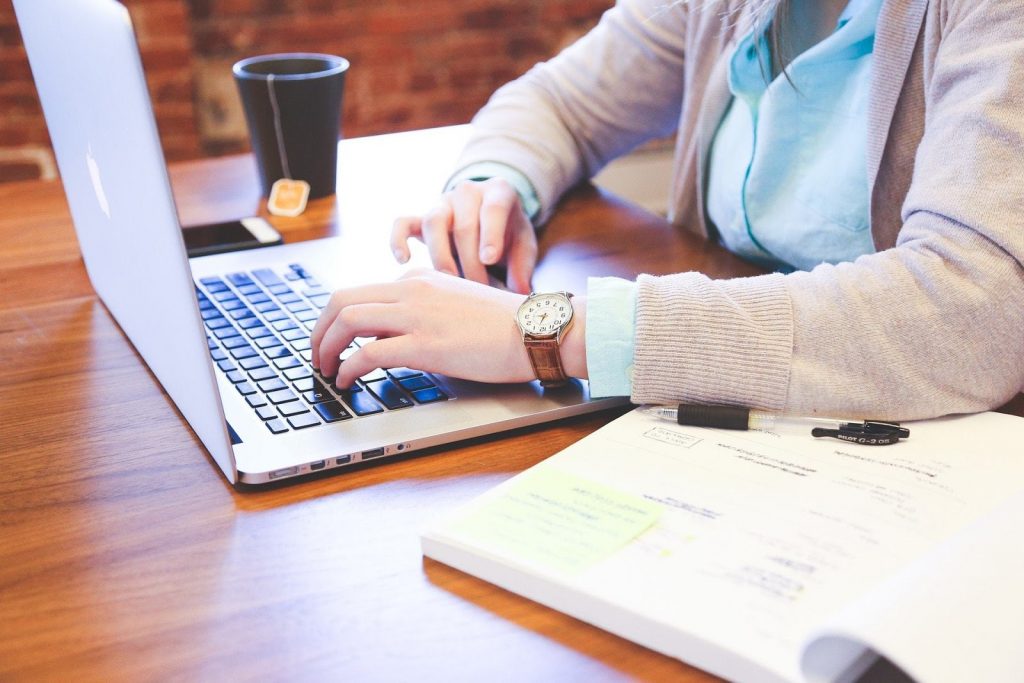 Using FunnelSpy couldn't be any easier—it's as simple as using any search bar.
Just copy and paste the URLs of your competitors into the program, and FunnelSpy's search algorithm will sniff out their entire funnels.
By clicking on specific results, you can see a full profile on what your competitor's pages and customer connections are like.
If you want to search more specifically, or find something fast, you can add custom words to your search.
FunnelSpy's database is filled with hundreds of search terms to help you locate hidden sales funnels.
If your focus is divided among a couple different businesses, you can create separate projects to keep your research neatly organized. The tool will also automatically save any previous searches that are associated with each project.
The Verdict
Since FunnelSpy is so easy to use and has a very narrow focus, it is hard to imagine a better sales funnel research tool.
While many research tools help you improve your business, they won't help you borrow any of the 'hidden' good ideas from your competition the way FunnelSpy will.
If you're looking for a sales funnel research tool that gives you a high return on your investment, FunnelSpy is worth trying out.
This sly and sneaky app will give you the edge up against the competition.
They won't know what hit 'em!