A lot of tricks to running a successful business are actually more like fun psychology tidbits.
Take this one for example: people will virtually always want things that they have limited time to purchase.
When a customer is offered something with a limited time frame, they are more likely to throw their inhibitions to the wind and commit to a purchase.
This overall concept is called scarcity, and it essentially means that people will be most inclined to pay for a product or a promotion that's in limited supply, or available for a limited time.
Scarcity Builder is a WordPress countdown timer plugin that makes it easier than ever to use scarcity to attract buyers.
Imagine that you are shopping at your favorite clothing store, but you're on the fence when it comes to your checkout list.
Will this style actually look good on you? Is this really the right size? Does this fabric look like it might end up being a little itchy and uncomfortable?
Maybe you should wait a bit, you think to yourself. Maybe you should ask your partner how they feel when they get home, or you should wait until the holiday season… because there are typically pretty good sales at that time.
Then you see a tiny countdown timer in the bottom corner.
If you purchase within the next two hours, you get a free shipping bonus.
Are you more inclined to purchase?
When you know that waiting for your friends and family to give their opinions will cost you money, and that the promotions you want are being offered now, you're probably more likely to bite the bullet and make the sale.
This method is a tried and true practice, but now it's easier than ever before to tell your clients about the limited perks they can get for acting fast.
But is a countdown plugin worth your money?
In this review, I'll look at how Scarcity Builder works, and how offering limited time promotions can actually help you profit in the long run.
Using Urgency As A Marketing Tool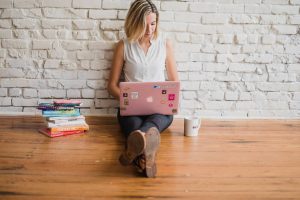 A lot of customers treat online shopping as a more flexible form of window shopping.
Rather than going online with a clear idea of what they want and need, many consumers can spend hours wandering through multiple sites, filling up shopping carts they aren't committed to actually checking out with.
Online shopping isn't usually an urgent event… but countdown timers can make it feel that way.
Scarcity Builder lets you set up countdown timers that offer select promotions to customers for a limited time. Customers can watch the timers as they begin to run out of time, and feel the pressure to shop before the deal ends.
Maximizing Control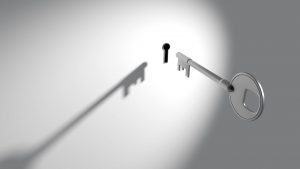 With Scarcity Builder, you have a lot of creative control.
In some cases, countdown timers can look like huge eyesores, but with Scarcity Builder you can choose the size, design, coloring, and location of timers.
Additionally, you can choose which promotions you want to offer your customers, and change them as frequently as you would like.
So it's a great way to build out your sales funnel based on each promotion's specific requirements.
One Time Offer (OTO)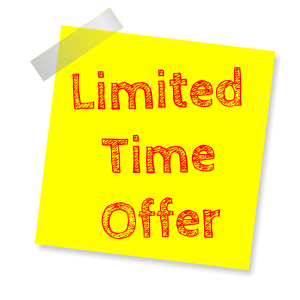 One of the most popular promotions that businesses can offer using Scarcity Builder is a one time offer (OTO).
An OTO essentially means that customers have one chance and only one chance to seize a special offer.
This works out well for two reasons: firstly, it adds an extra degree of pressure on customers; and secondly, it minimizes the amount of revenue that you lose out on by offering discounts.
When a customer only has one chance to reduce their checkout price, you ensure that you aren't constantly selling your products for lower than their actual value.
However, you'll still want to make sure that your sales conversion makes sense for your business (hint: don't give absolutely everything away for 75% off).
Evergreen Countdowns
These kinds of countdowns are a bit sneaky, but also very effective.
They are the opposite of a OTO in the sense that a discount is always being offered to customers–the timers will simply restart immediately after expiring.
By using the evergreen method, you can create a sense of scarcity without having to actually limit the time your customers have to act.
Cookie-Based Countdown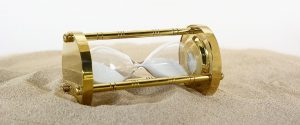 How can you be sure that customers will not continuously exit and return to your webpage, to ensure short-term promotions will be offered every time they log on?
With the help of cookies.
A cookie-based countdown is a smarter way to offer competitive prices, as your site will be able to read which visitors already had their shot to score a great deal.
Multiple Lock-Out Options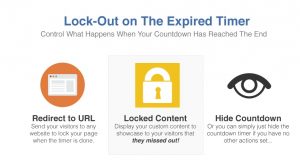 What happens when a customer lets a timer run out, and loses their chance at a deal?
Scarcity Builder offers three primary options, based on your own preferences.
Firstly, the timer can simply "hide" itself, and allow the customer to return to their shopping unaffected.
Secondly, pop-up timers that expire can simply redirect customers to your webpage.
Finally, there can be a "lockdown" feature that shows the customer that they have been locked out of a great promotion.
Scarcity Builder Pricing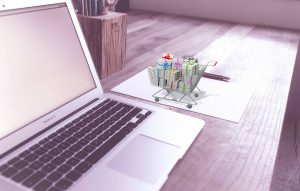 You can get Scarcity Builder for under $100–but only if you act now!
Yes, Scarcity Builder's own website uses countdown timers for promotions. Within the first few hours of visiting their site, you can get this special price before it is bumped up to $200.
If you need a bit more time deciding, the full cost is still on-par or low-cost compared to many similar plugins.
Our Thoughts on Scarcity Builder
Although I felt that Scarcity Builder was an effective tool to lure customers, I can't stress enough that you don't want to overdo the pressure.
You ultimately want customers to feel satisfied with any purchases they make, not feel manipulated. Scarcity Builder has a high conversion rate, and you often make more money with additional customers making purchases than you lose by offering discounts.
This marketing plugin can be great for product launches or new offering campaigns, because the sense of a limited time offer goes hand in hand with the excitement of a launch campaign.
However, the best approach is a small, subtle timer, with sufficient time for customers to still browse and make a decision they can be confident in.
Overall, Scarcity Builder is an effective tool, but only for companies who know how to use it properly.