Whether you are a digital marketer, a content marketer, an affiliate marketer, a professional with something to offer the world, or even just another normal 'person' wanting to start an online business… sales funnels are going to be important to you.

Why, you may ask?

That's a great question.

Because there are many ways to sell things online and make money.

But about 99% of these methods require large sums of money to get started. But even beyond this, they are also painfully slow.

Traditional advertising and marketing methods, on their own, are cash eaters. They will eat up your cash, send you a few customers, and come back next-month to start the cycle all over again.

And in addition to this, they also require a lot more time. They are slower to implement, slower to test, and gain you customers at a slower rate.

The idea of spending thousands of dollars on a few customers who may or may not even help me to recoup the cost of the advertising is certainly not a good one, as far as I am concerned!

But that is where a sales funnel comes in… and why it is so important.

A sales funnel can be launched in an afternoon, with the potential to earn cash within 24 hours being a real, viable possibility.

If you want to grow your online business with a controllable, testable lead-collection method that will help you to make consistent, reliable, predictable leads and sales on a regular basis, then you are going to really want to double-down on funnels, learn what they are, and start the process of deploying them.

But before you can learn why funnels are so important, you need to be 100% clear on what their purpose is.

So let's talk about that first.
What Is the Purpose of a Sales Funnel?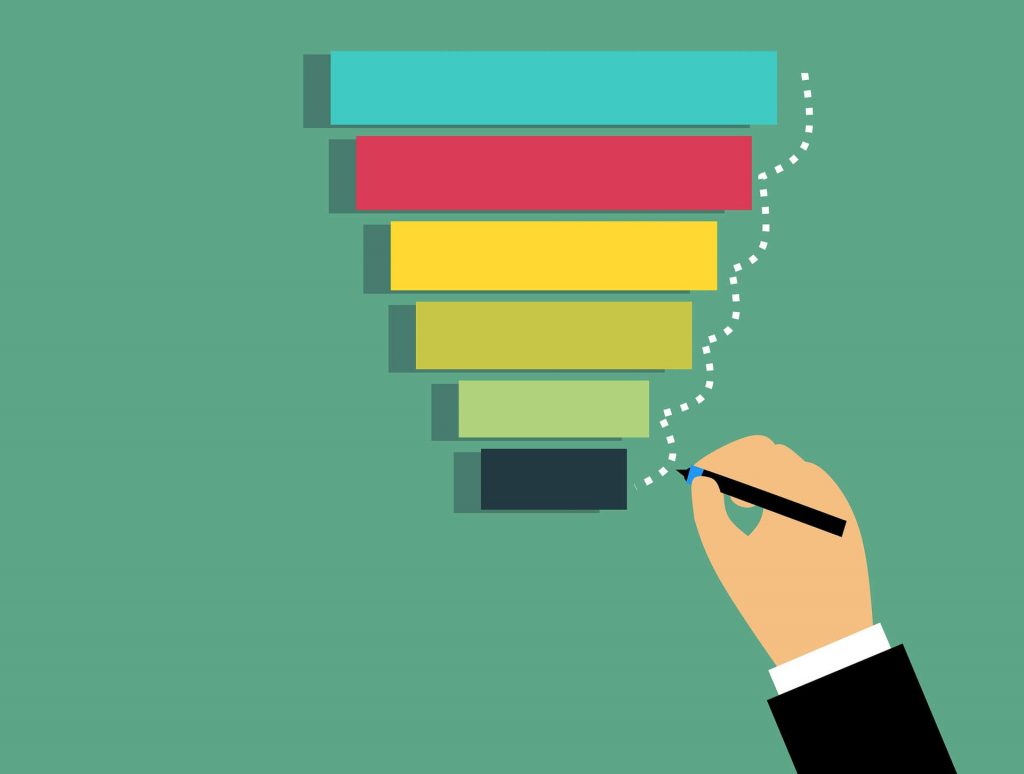 The Definition Of A Sales Funnel
What is a sales funnel? A sales funnel is a series of web pages designed to create a specific, reliable, and repeatable result.

The goal is to move a cold web-traffic user from a state of not knowing who you are, what you do, or how you could benefit them, all the way to your landing/opt-in page, where they will begin the process of knowing you, liking you, trusting you, and wanting to spend their money on the service or product that you offer because they believe that it is going to help them achieve a goal and/or avoid a fear.
But Why Is A Sales Funnel Actually Important?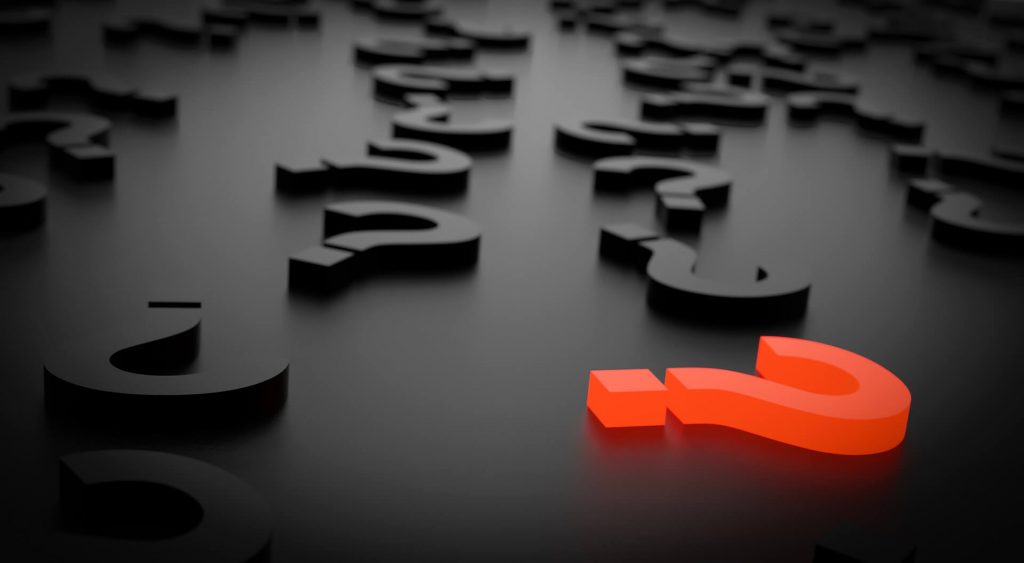 You might be asking why a sales funnel is important?

Why bother with it?

Sales funnels will help you help your customers while guiding them toward the solution to their problem. But it will also really increase your opt-ins and sales… which means growing your business, and ultimately, earning more in revenue.

Imagine setting up an online system that collected leads, opt-ins, and sales all on its own? Imagine setting up such a system, and then being able to watch your sales and email list climb steadily upward… all with very little to no extra work on your end?

Before I started using funnels, my online sales were pretty inconsistent and hovering around a few grand per month.

But once I started using funnels, we absolutely smashed through that 5-figure a month barrier, and just continued to climb.

Ever since then, I've become a firm believer in the power of a properly-designed sales funnel.

But let's break this down and get deeper into it.

Here are 7 reasons why having a sales funnel is actually really, really important!

It Gives You Free Leads
It Makes Cold Prospects into Excited Customers Fast
It Automates Customer Acquisition
It Filters Bad Customers, Allowing The Good Ones to Rise to the Top
It Makes 2nd Chance Sales Easy
It Makes Scaling Revenue Simple And Straightforward
It Eliminates The Need For Large Startup Money
Now, let's do a deeper dive on each one of these, and talk about exactly what they mean!
It Gives You Free Leads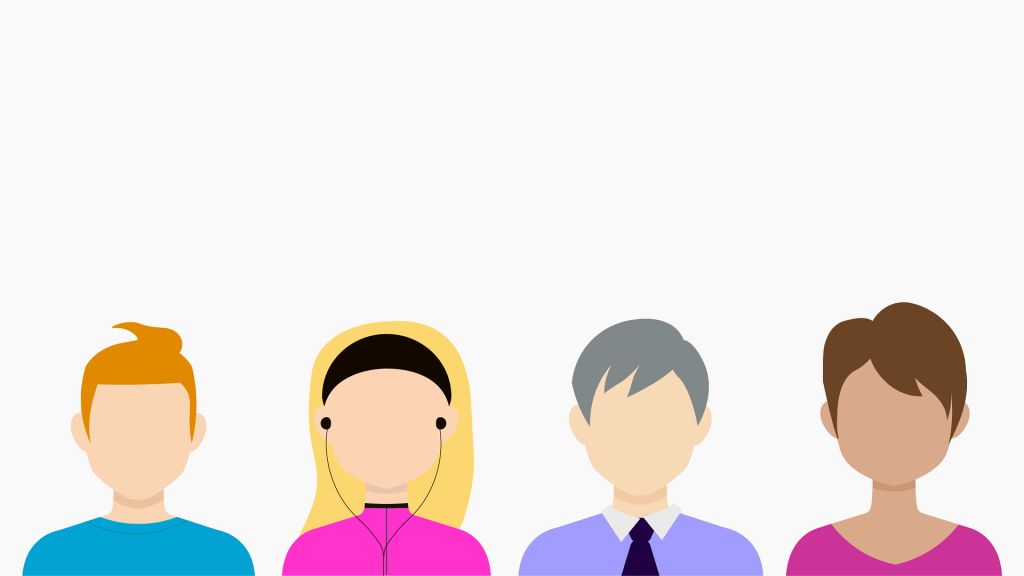 An effective funnel will…

Bring traffic to your landing page
Convert a certain percentage of that traffic with a free-item offer to get those customers on your email list
Sell a one-time-offer and upsell to a certain percentage of those who opted-in
And liquidate your ad spend
This is a HUGE part of what makes a funnel the perfect way to acquire new customers, traffic, and leads. It also makes a sales funnel the perfect tool for building your email list.

Of course, you need to split test and drive up your numbers to the point where you break even… but the great thing about a funnel is that breaking even is all you have to do to make it pay off.
Why Does Breaking Even With A Sales Funnel Count As A Win?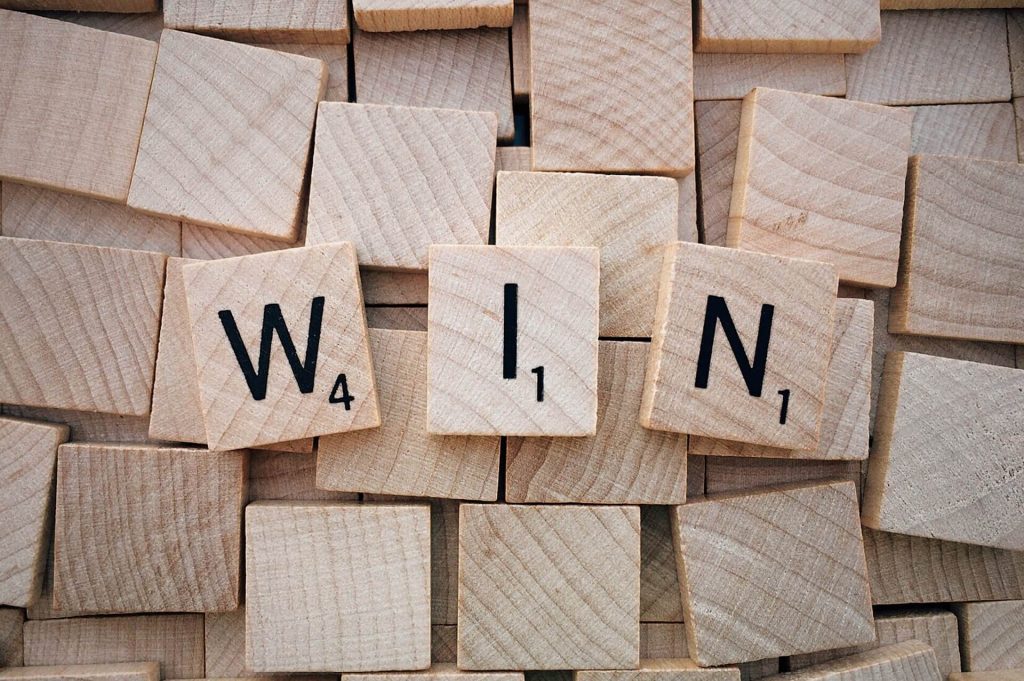 A lot of 'supposed' funnel/affiliate market gurus push the idea of making your funnel profitable on the front end.

But professional digital marketers with long track-records of success know that building your email list and liquidating your ad spend are the most important functions of a funnel.

When a customer opts-in to your free item offer on the landing page of your funnel, they will be effectively joining your mailing list.

But they will also be taken to your one-time-offer page, where they will be offered an awesome one-time-offer on a product that complements the free item they got for opting in.

And when they go to checkout and pay for that item, they will also be shown an upsell product that they can buy which further enhances not only the free item, but also the one-time-offer they're purchasing.

If they purchase one or both of these products, you turn a pretty big profit that more than pays for what it cost you to get that customer to your landing page.

So what do you do with this money?

You don't pull it out and take a vacation with it!
You Put This Money Right Back Into Customer Acquisition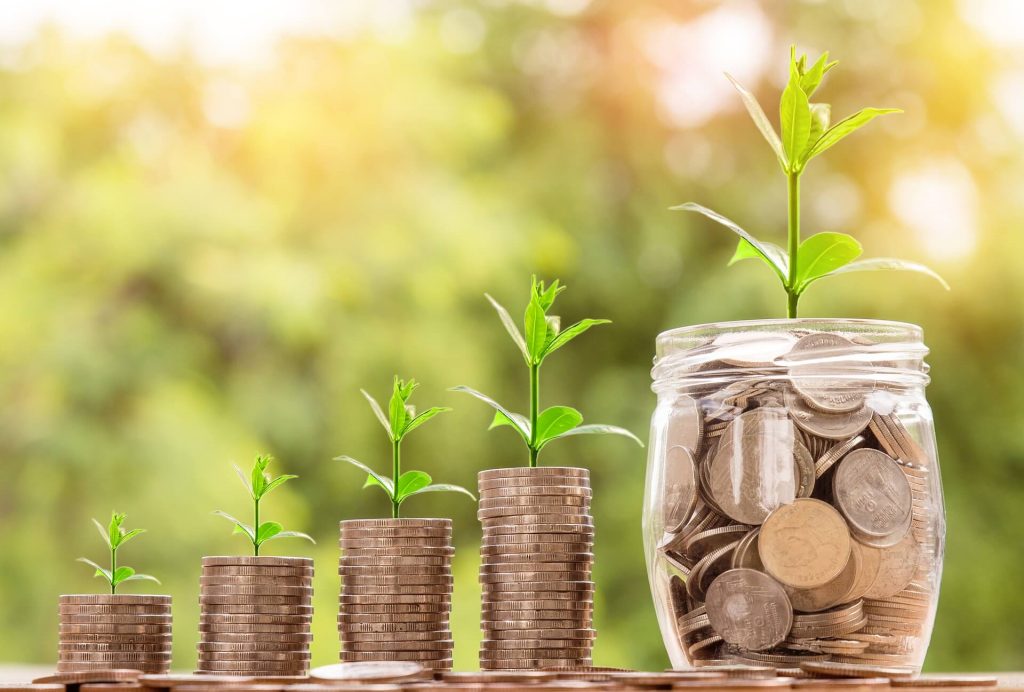 Instead, you put this money right back into your Facebook ads, and you use it to drum up even more traffic to get more people onto your landing page.

And the cycle continues.

This is how a true sales funnel will reduce your ad spend to zero, providing you with self-liquidating leads over and over again.

I've run hundreds of thousands of dollars in Facebook ads over the years.

And yet, my only out-of-pocket expenses on those Facebook ads occurred when I first invested a couple-hundred dollars into them to get things started, way back when I first started running funnels.

Since then, my funnels have been self-liquidating my Facebook ad spend, while also building up my email list at the same time. And that is powerful!
There Is No Other Platform That Lets You Self-Liquidate Your Ad-Spend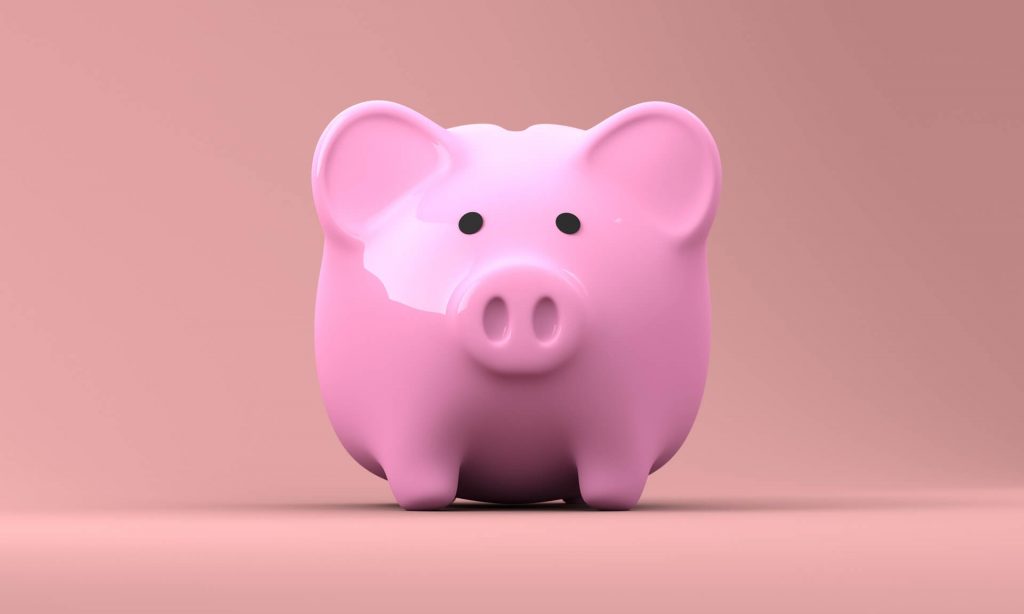 You can search far and wide for better, cheaper advertising and lead-generation than you get with sales funnels.

But you won't find it.

When you get this system split-testing and performing correctly, it is absolutely INSANE.

How else could I have recycled hundreds of thousands of dollars in Facebook ad-spend over the course of the last 10+ years?

Sales funnels have essentially allowed me to hack the Facebook ad game… to the point where now I am basically running ads on house money!

It is incredible to imagine how much money these ads would have cost me if I had paid for them out of pocket. It just wouldn't have been viable!

But because of the sales funnel template I run, I have been allowed almost unlimited access to one of the greatest advertising platforms of all time… and instead of the money coming out of my pocket, it just recycles itself and pays for itself!

It is truly amazing, and there is no time like NOW to get in on it, while the Facebook ad game is still super strong!

Wouldn't you like to be able to run as many Facebook ads as you want without paying any extra money for them?

Imagine having your Facebook ads pay for themselves, while also building up your email list to make you more money down the road!

That is the power of a sales funnel.
It Grows Your Email List And Sets You Up For Serious Long-Term Direct-Marketing Potential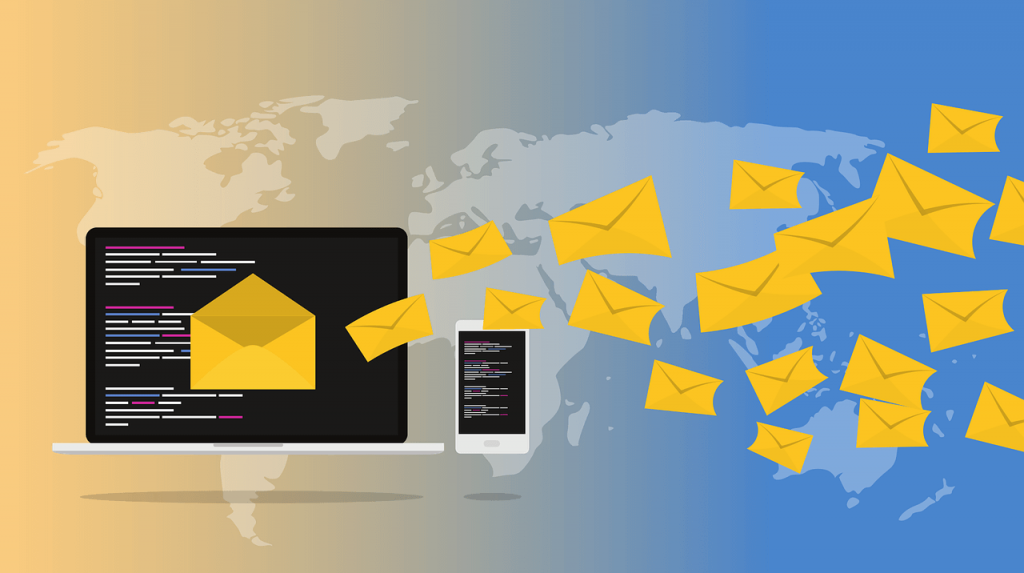 This is, without a doubt, the single most important reason to have a sales funnel.

A self-liquidating funnel is intended to serve one major purpose…

It is intended to help you build your email list.

Your email list is where the real marketing power lies.

This is what you will use to…

Introduce yourself to your customers
Build trust with them
Communicate with them about the problems they are having
Offer help and support that will bring real, measurable value to their lives
Market products and/or services to them that will not only make you money, but also help them as they navigate their problems and continue to work toward their goals and desires
The Broadcast List Is Where The Most Money Is Made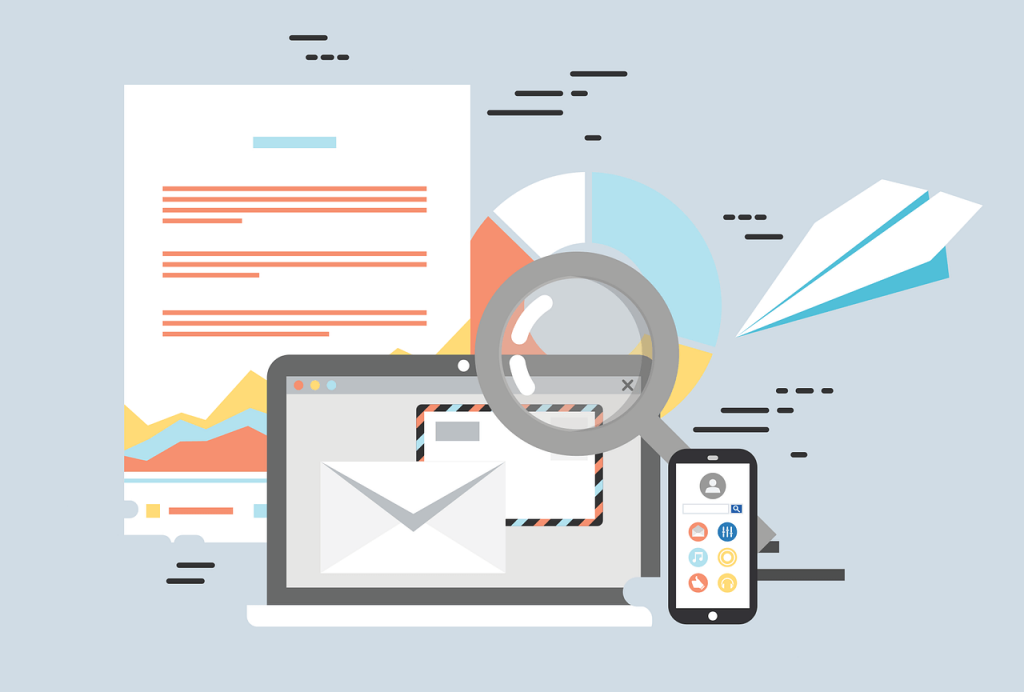 Once my customers get through the autoresponder sequence (the follow-up emails they receive automatically after opting-in), they are put on a broadcast list.

We send emails out to this list almost daily, providing all kinds of additional value and helping our audience on their journey to overcome their problems and achieve their goals.

This is trust building. I know that I have what it takes to help my customers… and the more value I provide for them, the more eager they are to buy the products that will help them.

You can perform a number of direct-marketing functions that make this list extremely profitable. You can…

Offer memberships
Set up other funnels for your email list
Direct-market products
Maintain a dialogue and build a long-term relationship with your list
Make your list aware of your new books, courses, records, and videos that are coming out
This list really goes on and on.
Turn Cold Leads (people who are unaware of you) into Excited Customers in As Little As 15 Minutes

Facebook offers insane value on ads right now. You can set up your own custom ad campaign, custom-pick your audience, and really go to town bringing people to your landing page.

And this makes a sales funnel even more effective.

Once you build your sales funnel, and you start using a self-liquidating offer to pay for new ads as people buy your one-time-offers and upsells, you can automate this entire process… even down to the autoresponder sequence that follows-up with new email list members.

Once you have this entire process automated, it will literally work on its own with minimal need for involvement from you (aside from split testing, which you will still need to do constantly… to improve conversion rates and close leaks in your system).
It Automates Customer Acquisition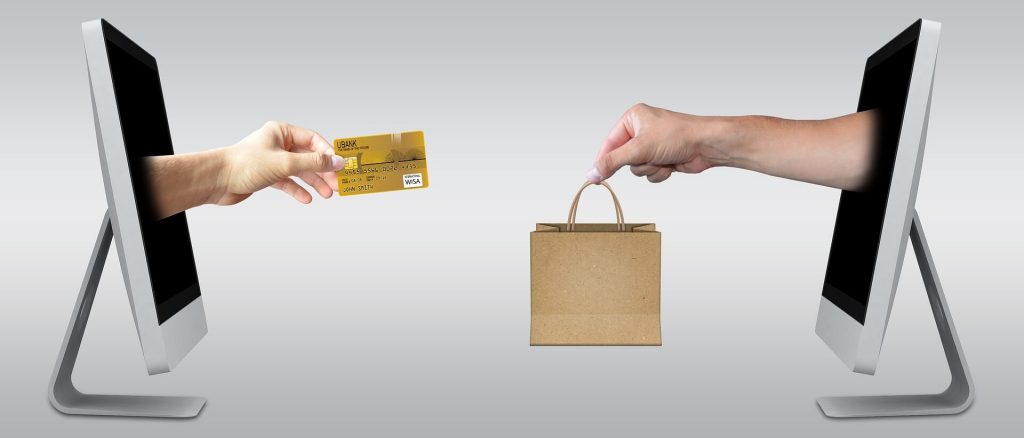 Imagine being able to set up your funnel and watch it work without being required to move all of the different parts yourself?

Imagine watching leads, opt-ins, and sales come in on their own, automatically, thanks to systems that you have set up, split-tested, and designed from the ground-up.

Imagine making sales off of these leads, and watching that money add up… just waiting for you to put it right back into Facebook for new ads.

And finally, imagine having your email list growing while you sleep, your automated system emailing new opt-ins, and automatically following-up with newcomers… even if you are nowhere near your computer!

Yes, this sounds like the stuff of dreams… but sales funnels actually make it a reality.
The Ability To Automate Is A HUGE Asse

The fact that sales funnels are automated is, in itself, a MASSIVE advantage. If you set up a system that requires you to manually follow up with every lead or opt-in, you're going to get bogged down faster than you could imagine.

So customer acquisition is automated and takes care of itself with a sales funnel.
Not only that, but it also gets more efficient and better over time.
Filters Bad Customers, Allowing The Good Ones to Rise to the Top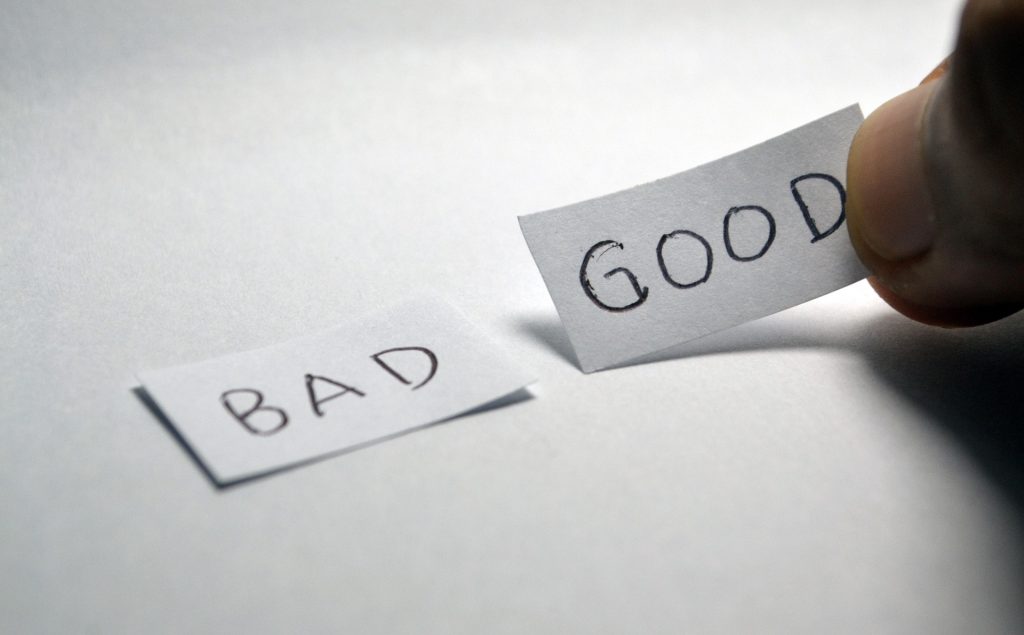 A sales funnel employs many tools to help you 'close the deal' on your opt-in page. You might use sales copy, videos, bullet lists, a sales letter, a killer headline, etc.

You will also constantly be split testing all of these things to see what does a better job of converting opt-ins.

But even before that, you have the power to really go after your target audience using Facebook ads. You can select your perfect customer groups while setting the criteria for your ads. But you can also custom-tailor your Facebook ads to appeal to these people.

Provide Solutions Instead Of Selling Products
This is where you need to get creative, and think about what your ideal customer needs and is looking for. You then back-engineer this information and use it to build your Facebook ads campaign and sales funnel copy.

But when all of this gets dialed in, you will be left with a sales funnel system that is completely focused on bringing your ideal customers into your fold and onto your email list… where you will be able to market to them in the future and help them to solve the problems they are having.

In the end, that is really what this is all about.

You are offering solutions to your audience, that are going to help them solve a problem that they are having.

You, having experience with this particular problem, have the knowledge/tools/gadgets/courses/books capable of helping them… and your sales funnel is that point of convergence where everything comes together, serving as a catalyst for a future relationship between you and your customers.

Focusing On The Perfect Facebook Ad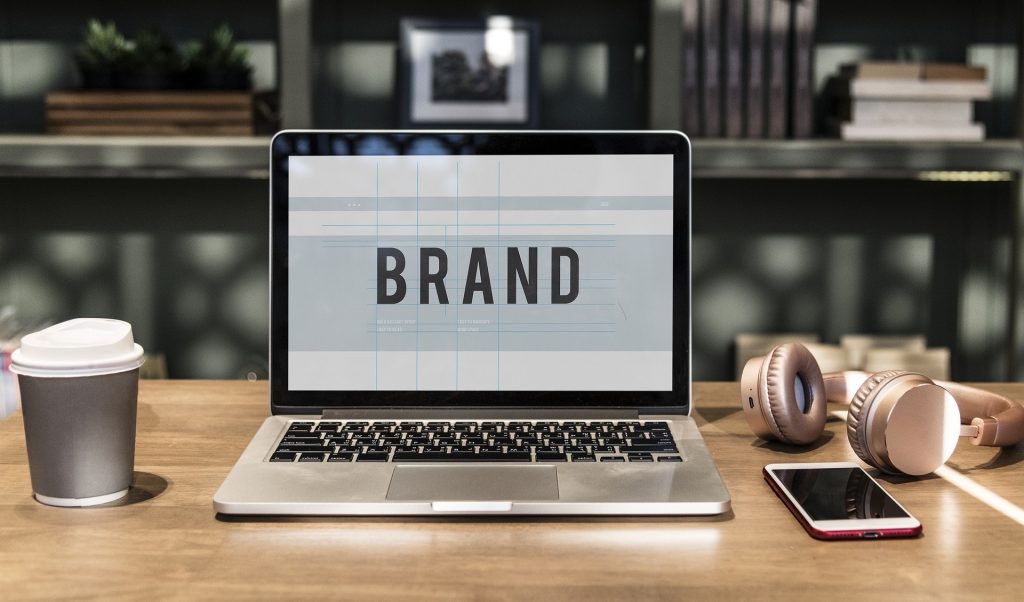 Targeting the right customers on Facebook is only the first part. You also need them to click on your ad!

Unfortunately, there is no universal winning formula for making a Facebook ad convert every time.

The only way to get better at this is to split test, split test, and split test some more!
With that being said, here are some tips to help you really crush your Facebook ads.
Watch Your Relevance Score
Once you launch your sales funnel, you should hold-off on changing things until you get your Facebook Relevance Score. Your relevance score will play a big part in the pricing of your ads.

To get the cheapest cost on ads, you want your relevance score to be really high. This basically means that you are getting positive feedback, positive comments, positive interactions, etc.

Your relevance score populates after 500 impressions. After you figure out what your score is, you can start to tweak it and split-test to make it better.
Split Test The Images As Well As The Copy
Your Facebook ad copy is obviously really important. But you also want to split test the images. You can try stock images vs. your own branded imaging, you can try images of different things, etc.

Try to get into the mind of your target audience. What types of images would really catch their attention?
Use A Swipe File And Model Successful Ad Copy To Level-Up Your Facebook Ads
If you've never used a swipe file to level-up your copywriting, you should probably start looking into it!

A swipe file is essentially a collection of brilliant, professional examples of headlines and copywriting that really stand out to you as well-done.

Then, when the time comes to start putting your own ad-copy together, you can pull out your swipe files and model your favorite ads to help you figure out a format for them.

Headlines can be especially challenging to get right if you are not a writer. So put some effort into this and try to level-up your skills by using examples from some of the best copywriters in the game.
It Makes 2nd Chance Sales Easy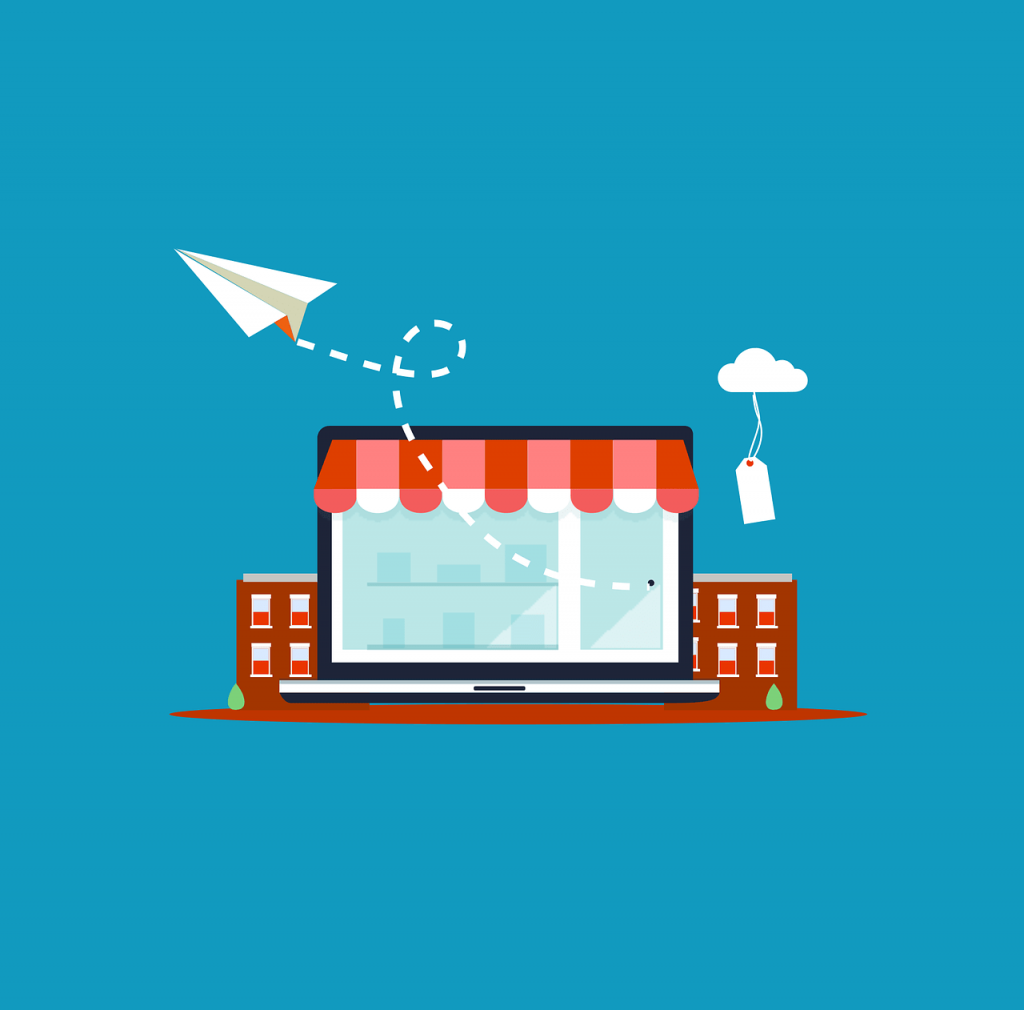 If cold-leads get to the landing page and fail to opt-in, you can actually retarget them with a different set of ads to get them to come back using a Facebook retargeting pixel.

A funnel makes retargeting like this an extremely simple process, because the conversion data is easy to feed to Facebook… and because everything is happening right within the context of your funnel.

I retarget these customers with a different set of Facebook ads, telling them the top 3 reasons to opt-in and get that free thing in exchange for their email.

At this point, they've already been to my landing page. They know at least a little bit about me, and know at least a little bit about what I have to offer.
But for some reason, they didn't opt-in for the free thing. So retargeting makes it easy to try to get those people back onto the landing page, to actually get them signed up.
It Makes Scaling Revenue Simple And Straightforward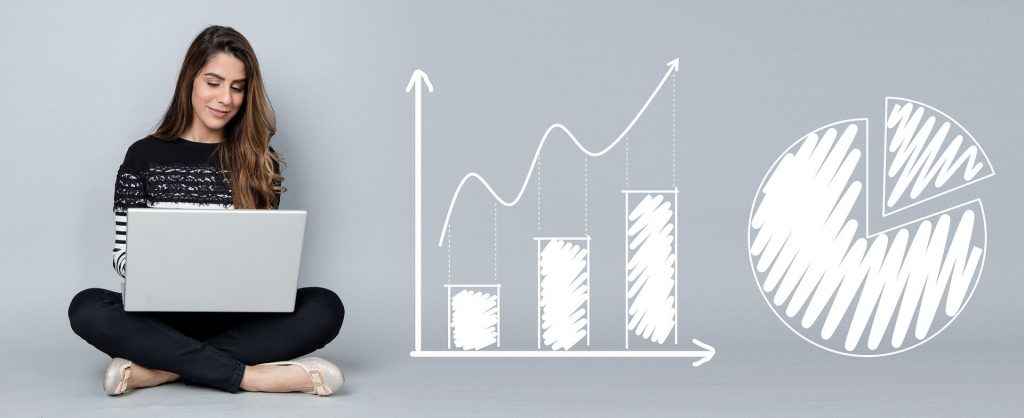 It is monumentally important to split test every element of your funnel, to ensure that you are getting the most opt-ins and conversions possible.

But one of the great things about a funnel is that it gives you that kind of consistency. You can test different landing pages, and you can test different headlines. You can test different offers… and you can see what converts better.

Since a funnel gives you a repeatable, consistent framework for converting traffic into leads, opt-ins, and sales, it provides the perfect opportunity to split test and increase your results.
Split Testing Is The Key To Making Funnels Work

Since every market and every niche is different, there is really no substitute for split testing.

I've been running funnels for years now. I've earned 6-figures in my online business many times over… and even I cannot tell you, for sure, what is going to work and convert for you.

The only way to make a funnel work really, really well is to split test it.

So perform those A/B split tests. Test your landing page, your sales copy, your headlines, your checkout page, your offers, your upsells… everything. You can even test different price-points for the same offer.

Of course, you only want to split-test one thing at a time… because you want clear data on what actually works. (You can click here to learn how to A/B split test the right way.)

If you keep split testing, you will eventually see your conversion and opt-in rates creeping upwards. At some point, you will realize that you are making so much on your one-time-offers and upsells that you will be able to increase the amount of traffic you send to your landing page.

And this will just continue to snowball.
Eliminates The Need For Large Startup Money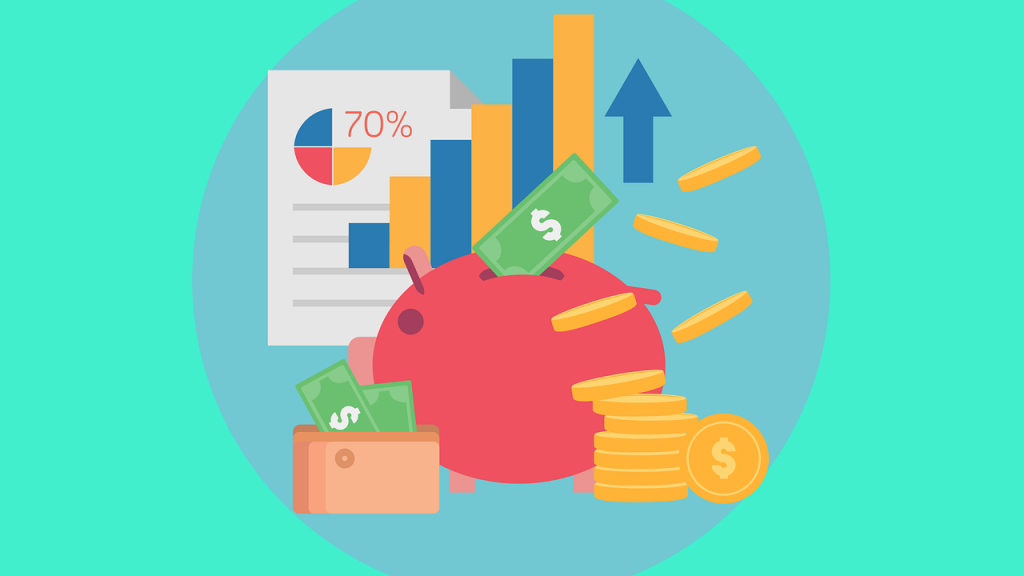 If you have a book, a gadget, a widget, a course, an item, a video series, an MP3 series, or anything else that you would like to sell online, then using a sales funnel could really eliminate the need for you to go into debt to start advertising.

I truly feel that a funnel could be the answer to almost any situation where an entrepreneur wants to sell something, but isn't sure how to do it without taking out a huge loan and blowing it on traditional advertising methods.
Traditional Advertising Is Expensive… And Often A Waste Of Money
Traditional advertising is, quite simply, a total waste of money in almost every case… whereas a funnel, using a self-liquidating offer, gives you the opportunity to continue to gather an email list while building awareness and trust for your brand.

Of course, you will probably not make any money on the funnel itself. You aren't supposed to! All this does is pay for your ads.

What it does do is build you an email list that you can later use as a marketing tool. And that is where you will really start to sell your gadget, widget, course, item, etc.
Conclusion
Hopefully, this post has helped to demonstrate why sales funnels are important, and why every business and/or entrepreneur could utilize them to really increase leads and sales.

And of course, funnels make it super easy to build your email list… which is the crucial component to this process that will allow you to turn all of those leads into potential long-term customers.

And that is where you will start to see real, measurable, cumulative growth and revenue in your business… not only in your email list, but also with sales.

If you have any questions, please feel free to hit me up in the comments.

Are you currently running a funnel? Or are you still considering doing it? In either case, drop a line and let me know where you're at.

Thanks for reading! I'll see you on the next one!