We all know that using hashtags on Instagram can help you reach your target audience better. But your hashtag choices can't just be random.
They need to be relevant to your brand or campaign.
By using hashtags, not only can you scope out the competition, but you can improve your branding and brand visibility.
That is… if you are using the right hashtags.
But how can you know which hashtags are best for your field or niche? That's where Flick tech instagram hashtags optimization comes in.
Flick is a social media research software that can help you discover the right trending hashtags, so that you can reach the right audience. Here is my honest review of Flick.tech.
What is Flick?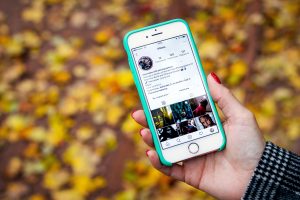 Flick is a data-driven research software that helps small businesses, content marketers, and entrepreneurs reach target audiences.
Simply put, Flick is an Instagram hashtag discovery tool that helps you gain and engage with followers.
If you are on Instagram, then you need to be using hashtags. They help attract your target audience organically.
By using the hashtags that your audience follows, searches for, and engages with, you can increase your business's exposure. This is important on many social media platforms nowadays, but is still an especially dominant feature of Instagram.
Flick gets your Instagram feed on the explore page more often, increasing your business's online presence.
But Flick does not just find the most popular, one-size-fits-all hashtags.
This advanced-software analyzes user-generated content, and zeros in on the particularities of your niche to give you the best hashtags for influencers in your field.
Flick Plans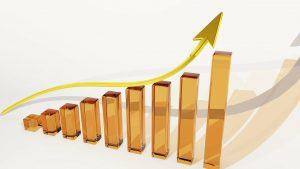 Flick has three different plans to fit a variety of needs. Whether you are just breaking into Instagram marketing or are a well-established business, Flick has a plan tailored for you.
The Starter Plan
The Starter Plan is a great place to begin if you are new to Instagram marketing. This plan still comes with all of the tools you need to succeed.
With the Starter plan, Flick gives you 60 monthly search tokens that can help you find the best hashtags in seconds.
Not only does this plan give you almost two searches per day… but it still gives you access to the mobile version, unlimited access to the support team, and easy exports to Instagram.
Although this plan does not give you access to advanced searches, it's still a great way to get started with Flick.
The Performance Plan
Flick's Performance Plan is the next step up from the Starter Plan. With 120 monthly search tokens, and access to advanced hashtag filtering, this plan is a serious upgrade.
Using the advanced hashtag filters will pinpoint the most effective hashtags for your brand in just minutes.
Uncovering powerful hashtags with Flick will help you spread your reach to even your most niche target audience.
The Professional Plan
Unlike the other two Flick plans, the Professional Plan has an unlimited number of monthly search tokens.
The Professional Plan also gives you access to all of the features that the Flick software has to offer.
Like the Performance Plan, the Professional Plan gives you access to the advanced hashtag filtering feature. It's obviously a serious level-up.
Have you ever wanted to gain access to viral Instagram trends before they take over the app? Well, now you can… with Flick's Professional Plan.
The Professional Plan gives you access to Flick's alpha viral media finder. This will help your brand to stay ahead of the next big social media wave.
This plan is best for those who are well-established in Instagram marketing, and who want to take their business to the next level.
With access to the mobile version, support, and simple Instagram exports, Flick's Professional Plan comes with everything you need, and more.
How to Use Flick.tech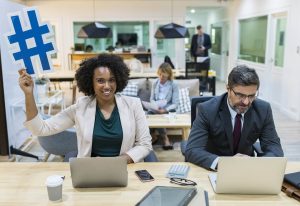 Regardless of the plan you choose, using Flick is easy. When you first open the software platform, this discovery tool's search window opens up automatically.
To start using the search tool, you need to input a hashtag that you want to find related hashtags for.
Since you know your niche best, this is a great place to start to unveil a ton of hashtags you might be missing out on.
You can also limit the number of trending hashtags the Flick software outputs, though, before you search.
This is a useful tool if you do not have time to dig through hundreds of related hashtags. If you do not set a limit in your search, the default is 10.
You can also filter by the number of posts each relevant hashtag has.
Whether you are looking for hashtags that either have a minimum or a maximum number of posts, Flick allows you to filter out the noise.
Utilizing Flick's Search Results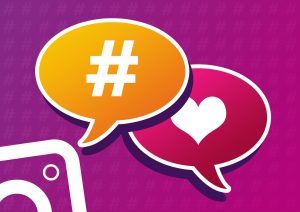 After you have completed your first search with Flick, you can hover over the results to see key insights of those related hashtags.
These insights will tell you the number of posts under that related hashtag, and the average number of likes from the best performing posts.
If any of the related hashtags that you found pique your interest, you can click on it to expand that hashtag. Next, you can run another search on that hashtag to get further into your niche.
After completing any relevant searches using Flick, you can simply export your new-found hashtags to Instagram to reap the benefits.
Try your new hashtags with your next post to see the benefits of niche hashtags.
An Overall Review of Flick.tech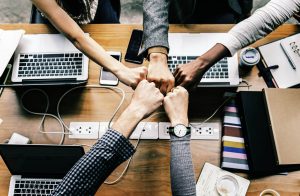 Flick.tech is a powerful Instagram research software that can take your social media marketing to the next level.
This easy-to-use discovery tool helps you find the best hashtags for your specific niche.
With three different plans, Flick does not take a one-size-fits-all approach to their customers or hashtags.
Although I found that the tight limits on the Starter Plan could be problematic, I also found that every plan had something valuable to offer.
If you are a business looking to expand your presence on Instagram through an optimized post with a hashtag strategy that matches both your visual content and your business needs, then Flick might actually be a great fit for you.
Social media marketing is tough, especially if you're new to the game. Flick, however, is well-prepared to help your brand stand out in a world where digital marketing is a necessity for any business.